View All Bundles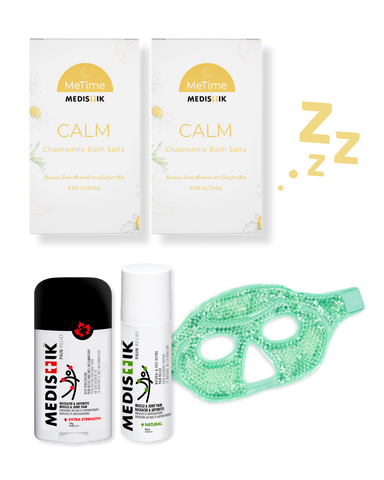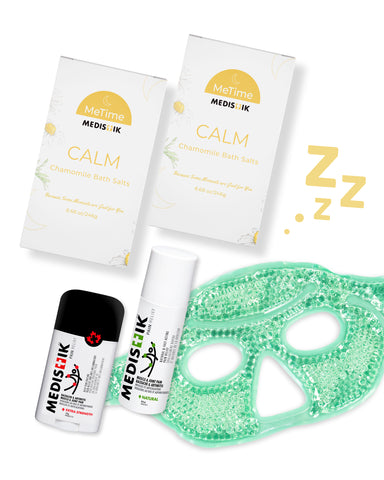 2x Chamomile Bath Salts, 1x Stick, 1x Roll-on, 1x Relaxing Mask
RECLAIM YOUR SLEEP BECAUSE PAIN SHOULDN'T KEEP YOU UP
Those sleepless nights resonate with many of us. The Sleep EaZzzy Bundle merges MEDISTIK PainRelief's effectiveness with MEDISTIK MeTime's calming essence, setting the stage for the restorative sleep we all desire.
Sleep EaZzzy in 3 Steps:
Relax: Immerse in a chamomile bath, setting peace for 15-20 minutes.
Relieve: Choose the Roll-on* for headaches and the Stick* for body.
Dream: With the heated mask on, let the day's weight lift off.
*CAUTION: Wait at least 30-60 minutes post-bath to cool before application.
Experience the magic of uninterrupted, pain-free sleep. Order your Sleep EaZzzy bundle today.
THE STRONG ONE
Trusted by Professionals
Award Winning
Made in Canada
Free Shipping
WHAT'S IN THE Sleep EaZzzy Bundle