View All Bundles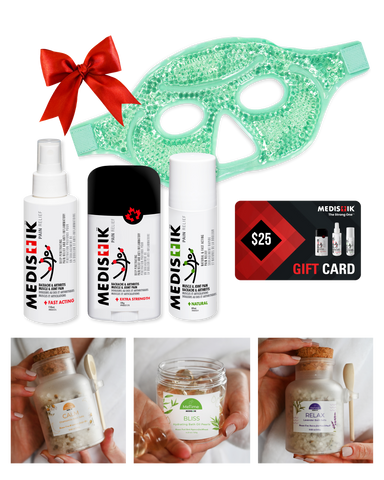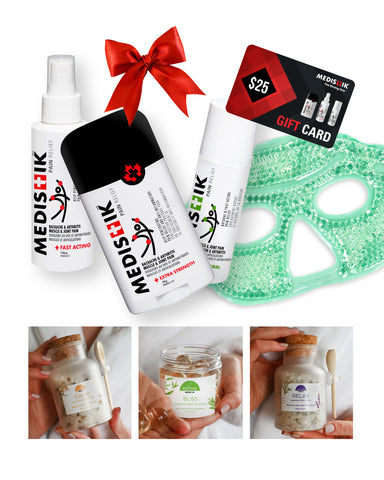 1x Stick, 1x Spray, 1x Roll-on, 1X Lavender Bath Salts, 1X Chamomile Bath Salts, 1X Bath Oil Pearls, 1x Relaxing Mask, 1x Gift Card
EVERY GIFT TELLS A STORY: MAKE THEIRS ONE OF HOPE & HEALING
Gift-giving is a beautiful way to express love and gratitude. Imagine the joy of giving back the gift of pain-free days, a calm mind, and renewed hope, allowing our loved ones to be their true selves.
(Gift Card can be used after January 4th, 2024)
*CAUTION: Gift Card code will be sent on January 5th, 2024.
*CAUTION: Wait at least 30-60 minutes post-bath to cool before application.
Wrap Love, Hope, and Healing. Order the Ultimate Gift Bundle today.
THE STRONG ONE
Trusted by Professionals
Award Winning
Made in Canada
Free Shipping
WHAT'S IN THE Ultimate Gift Bundle