How MEDISTIK works with treatments to reduce discomfort and improve healing speed.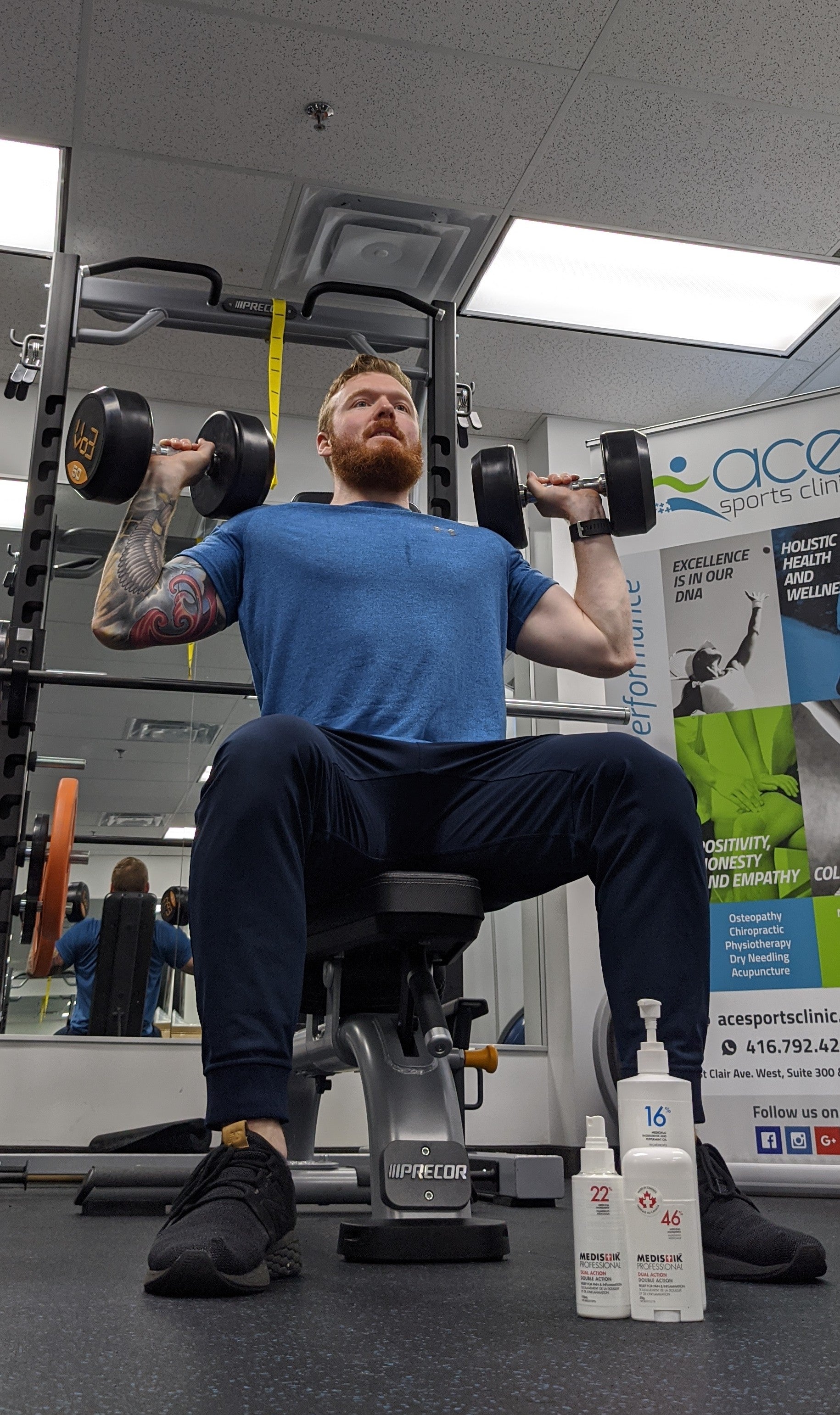 MEDISTIK was founded in 2006 with a focus on complementing healthcare professional treatments by reducing discomfort and improving speed of rehabilitation of acute injuries.
Our products easily integrate with clinical modalities like joint mobilization, spinal manipulation, massage, active releases, ultrasound, laser, aromatherapy, acupressure, and more.
To share how our products can be used to not just mask pain but to Prime body to help Perform  by attacking pain and inflammation alongside other treatments, we spoke with Ace Sports Clinic to share the treatments they offer and how their clinic uses our products. 
What is your approach to health? 
Ace Sports Clinic was founded with the mission to inspire high performance through positive and personalized care. We are passionate about improving your overall health and wellbeing. We do this by providing the highest standard of care in a full service and collaborative environment. Focusing on your specific needs, our team of experts work together to provide a positive experience that helps you achieve your goals.

Excellence is in our DNA. Simply, we believe in providing outstanding care.

Our Clinic is based on a set of values that we live by everyday:
Holistic health and wellness incorporating mind, body and spirit
Collaboration of a multi-skilled team means better outcomes for our clients
Positivity, Honesty and Empathy:

Positivity in our staff creates authentic connections
We uphold the highest ethical standards - always
Empathy is in our genes and is how we relate to each other and our clients
What are the key services that you offer?
We believe in providing outstanding care offering services such as:
Osteopathy
Physiotherapy
Massage Therapy
Chiropractic
Strength & Performance
Kinesiology
Clinical Pilates
Yoga
Dry Needling
Acupuncture
Why do you like using MEDISTIK?
It provides fast and effective relief for muscle stiffness varying from DOMS to trigger points. The essential ingredients included such as Menthol, Eucalyptus, Camphor, and Peppermint Oil provide a pleasant aroma and have benefits such as helping to clear the sinuses.
What are the benefits of using the products during and post treatment? 
We find using the products helps relieve pain from dry needling and Acupuncture. They also help reduce post treatment tenderness from deep tissue massage.
MEDISTIK helps manage all kinds of pain such as:
Muscle Pain, Cramps & Stiffness
Neck, Shoulder, Back & Leg Pain
Joint Pain
Arthritis & Rheumatoid Conditions
Sport Injury
Chronic & Acute Pain
MEDISTIK's innovative stick, spray and roll-on applicators are designed to be safe and easy to use with no mess. The easy application is optimal for those with reduced mobility.
Our products relieve discomfort associated with treatments like massage, physiotherapy, chiropractic treatment and are available at over 4,500 Health Clinics!
View our products to see which one is right for you.