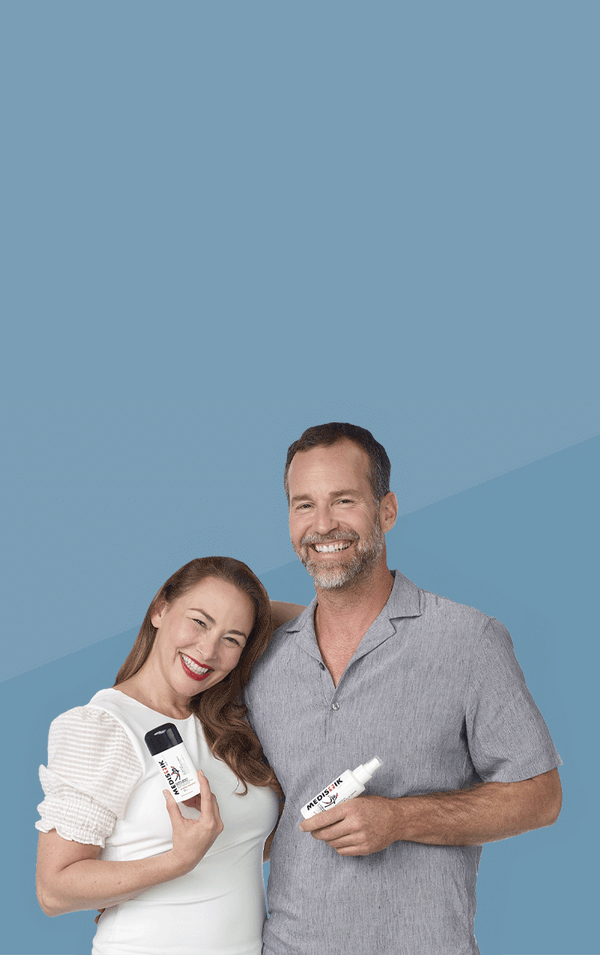 SERIOUSLY STRONG PAIN RELIEF
Your Pain-Free Story Begins Now
Endorsed by Clinics, Embraced by Heroes
Trusted by a vibrant community of over one million people, MEDISTIK is not about masking, it's about mastering your pain.
That's why we're the go-to pain relief product for over 10,000 Health Care Clinics, top-tier athletes and the Canadian Military Health Services.
FDA and Health Canada approved, we're the seal of fearlessness against pain.
THE STRONG ONE
MEDISTIK is the strongest topical pain reliever without a prescription.
Trusted by Professionals
Trusted by over 10,000 Health Care Clinics, Professional Athletes, and the Military.
Award Winning
Winner for Best Joint Health at the National Nutrition Awards.
Made in Canada
MEDISTIK is made in Canada with premium ingredients by leading certified manufacturers.
GUARANTEED & FREE SHIPPING
100% satisfaction guarantee & free standard shipping in North America
PREVENT | RELIEVE | RECOVER
PREVENT pain before it arrives. Apply before daily activities.
RELIEVE pain and soreness by attacking the pain directly.
RECOVER better with the long lasting anti-inflammatory and healing effects of MEDISTIK.
Shop Now
Over 1 million customers helped since 2006. We are committed to improving the quality of life for our customers so that they can perform at their best.
I have been using Medistik for quite a while and it works on everything! I have chronic back and shoulder pain from work injuries and have tried lots of different things. I love Medistik so much that everyone in my family and friends got one as a Christmas gift.
Very pleased with the pain relief Medistik brings to joints and muscles. My husband and I golf, him more than me. My lower back and hip will ache from play. Medistik brings the relief I need. 
This works great!! I have terrible pain in my knees from arthritis... some nights I can't sleep... but now I roll this on my knees and legs and within minutes the pain is gone and I'm able to sleep. Definitely recommend this product
Add customer reviews and testimonials to showcase your store's happy customers.
READ ALL REVIEWS