National Nutrition Award for Best Joint Health Category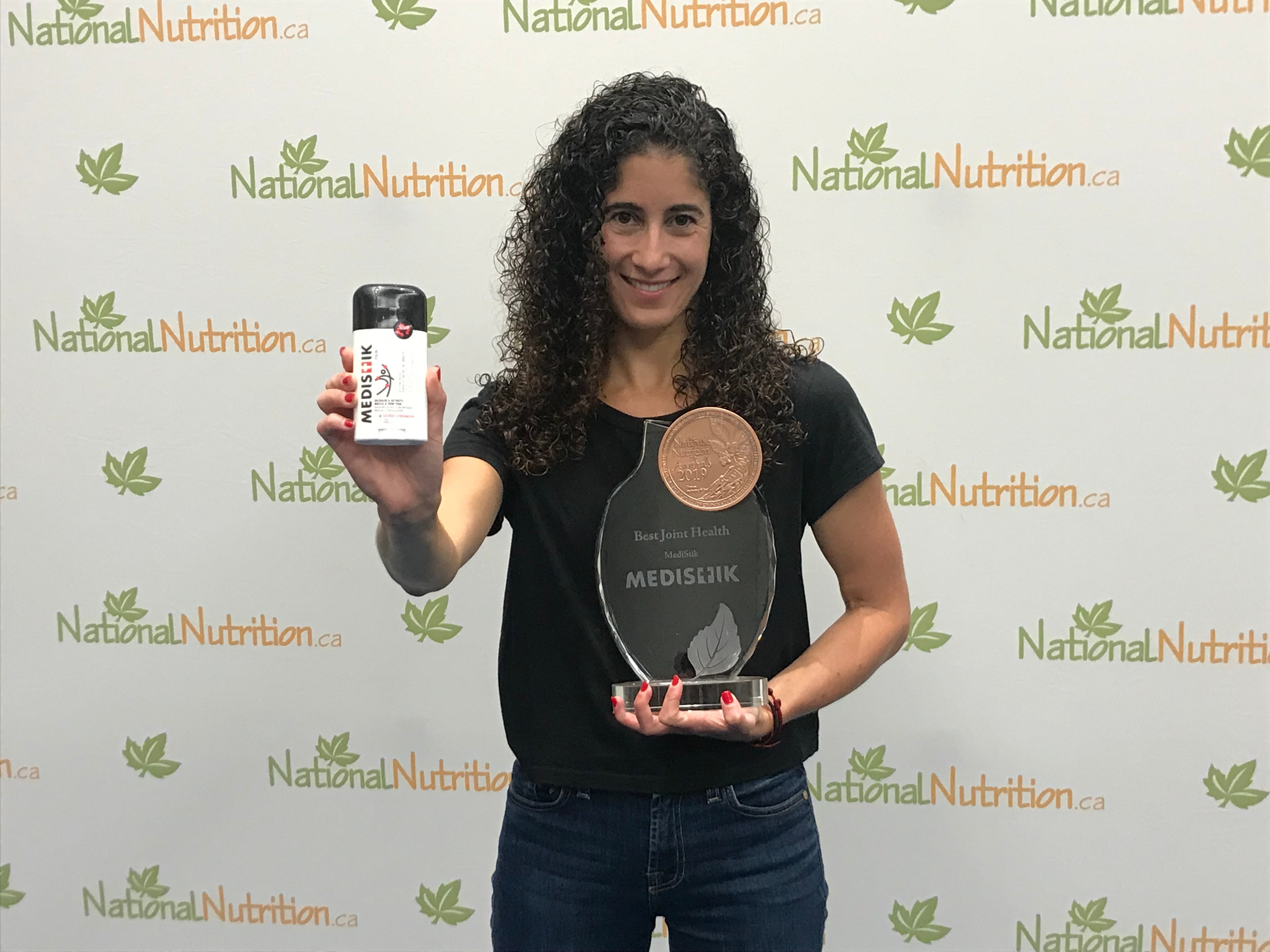 MEDISTIK is proud to receive the 2019 National Nutrition Bronze Award for Best Joint Care! 
National Nutrition recognizes excellence in products, service, and performance within the Canadian Natural Health Industry with the National Nutrition Awards. These awards are given out annually and selected by a combination of National Nutrition staff & Customer Feedback
As Natural Health Care advocates, we all play an important role in the future of healthy Canadians. National Nutrition recognizes the top performers in the industry to solidify and encourage continued commitment toward innovation and passion for alternative and complementary medicine.
In 2006, Ruza Jelinkova, founder and CEO of Medistik Inc., created MEDISTIK after discovering that most topical analgesics only provided temporary pain relief and were packed with fillers and non-medical ingredients. She pioneered the stick applicator for topical analgesics to create a format that is easy to use and, unlike gels and creams on the market, can't be transmitted by the hands to eyes and other sensitive areas of the body. 
MEDISTIK goes beyond many topical pain relievers that simply mask pain and works to PREVENT pain by preparing and relaxing tight muscles, quickly RELIEVES acute and chronic pain, while HEALING the source of pain, by blocking the enzymes that cause inflammation.
MEDISTIK helps manage all kinds of pain such as:
Muscle Pain, Cramps & Stiffness
Neck, Shoulder, Back & Leg Pain
Joint Pain
Arthritis & Rheumatoid Conditions
Sport Injury
Chronic & Acute Pain
MEDISTIK's innovative stick, spray and roll-on applicators are designed to be safe and easy to use with no mess. The easy application is optimal for those with reduced mobility.
Our products relieve discomfort associated with treatments like massage, physiotherapy, chiropractic treatment!
View our products to see which one is right for you. 
You can follow MEDISTIK on Facebook, Twitter, and Instagram to see more updates and news!
You can also follow National Nutrition on Facebook, Twitter, and Instagram to see pictures of other award recipients and industry updates. 
Photo: Taryn Lipschitz, Certified Nutrition Practitioner and Director of Marketing at MEDISTIK