MANAGE ALL KINDS OF PAIN
Muscle Pain
Cramps & Stiffness
Arthritis & Rheumatoid Conditions
Neck, Shoulder
Back & Leg Pain
Chronic & Acute Pain
Joint Pain
Sport & Fitness Injuries
PAIN RELIEF
Immediate Relief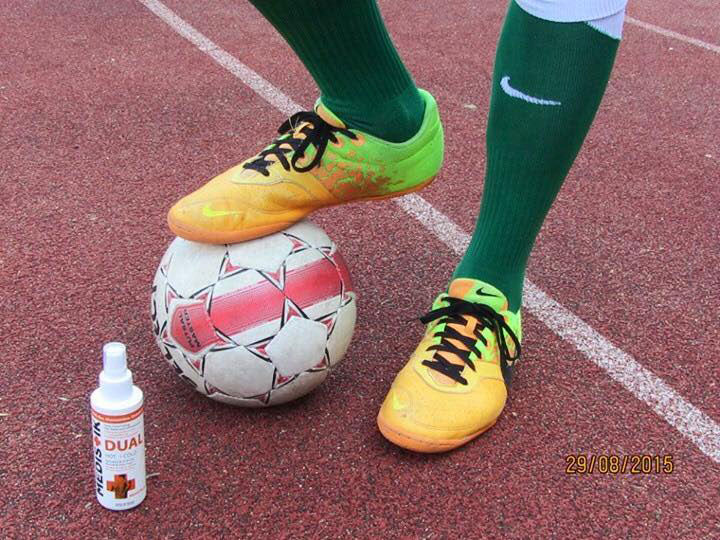 Love this stick!!
Absolutely LOVE this product! The smell isn't overbearing and it works within minutes. Half of my baseall team used this on our tournament weekend. A little goes a long way! I will definitely purchase this again and again!
LONG LASTING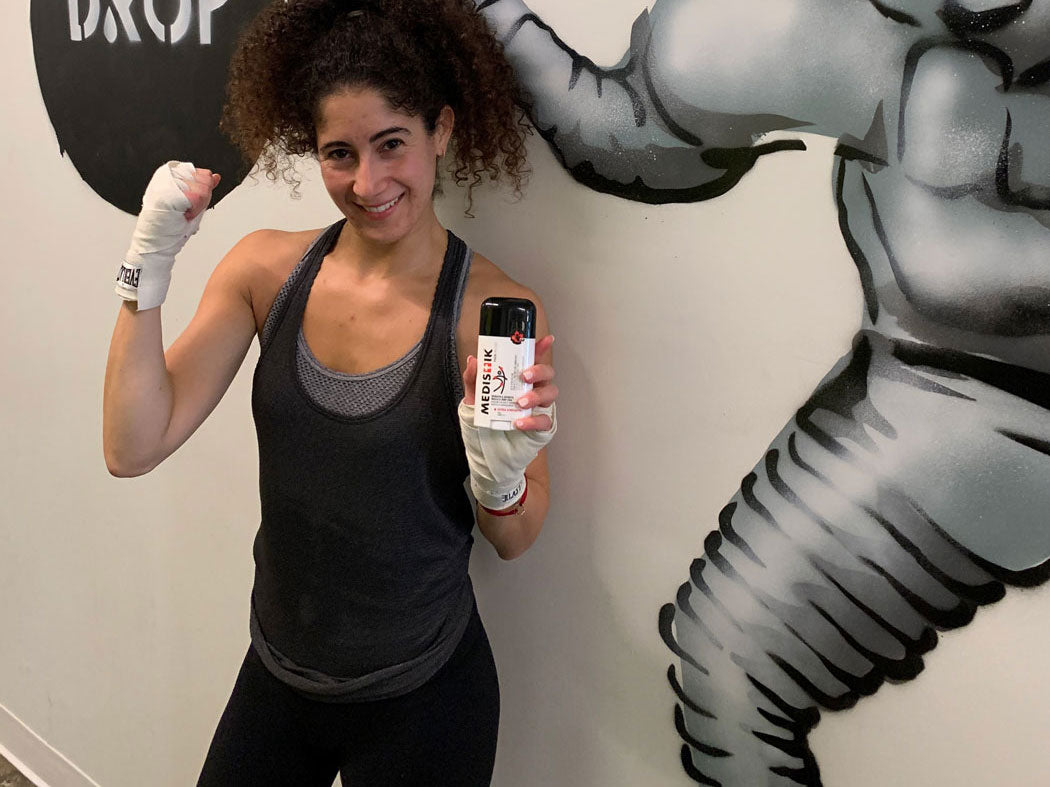 The most esssential items for our family
Our family have used Medistik since 2016 through online orders. Even for a few days travel we have them. It works fast and last long without other medical treatment. Strongly recommended and we apprecaite the Medistik team as well.
QUICK & EFFECTIVE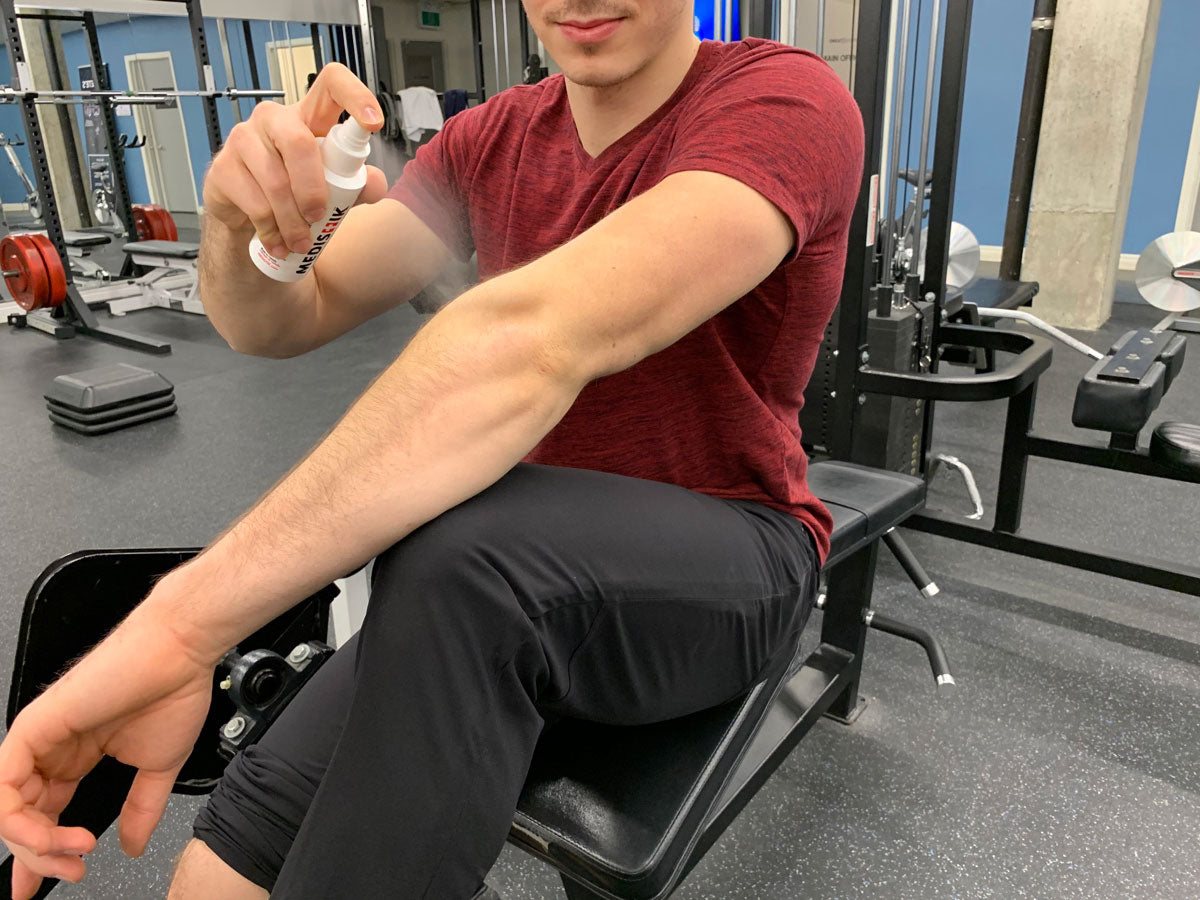 Excellent product
Product did exactly as stated. Works quickly and effectly. Would definitely recommend.
Easy Application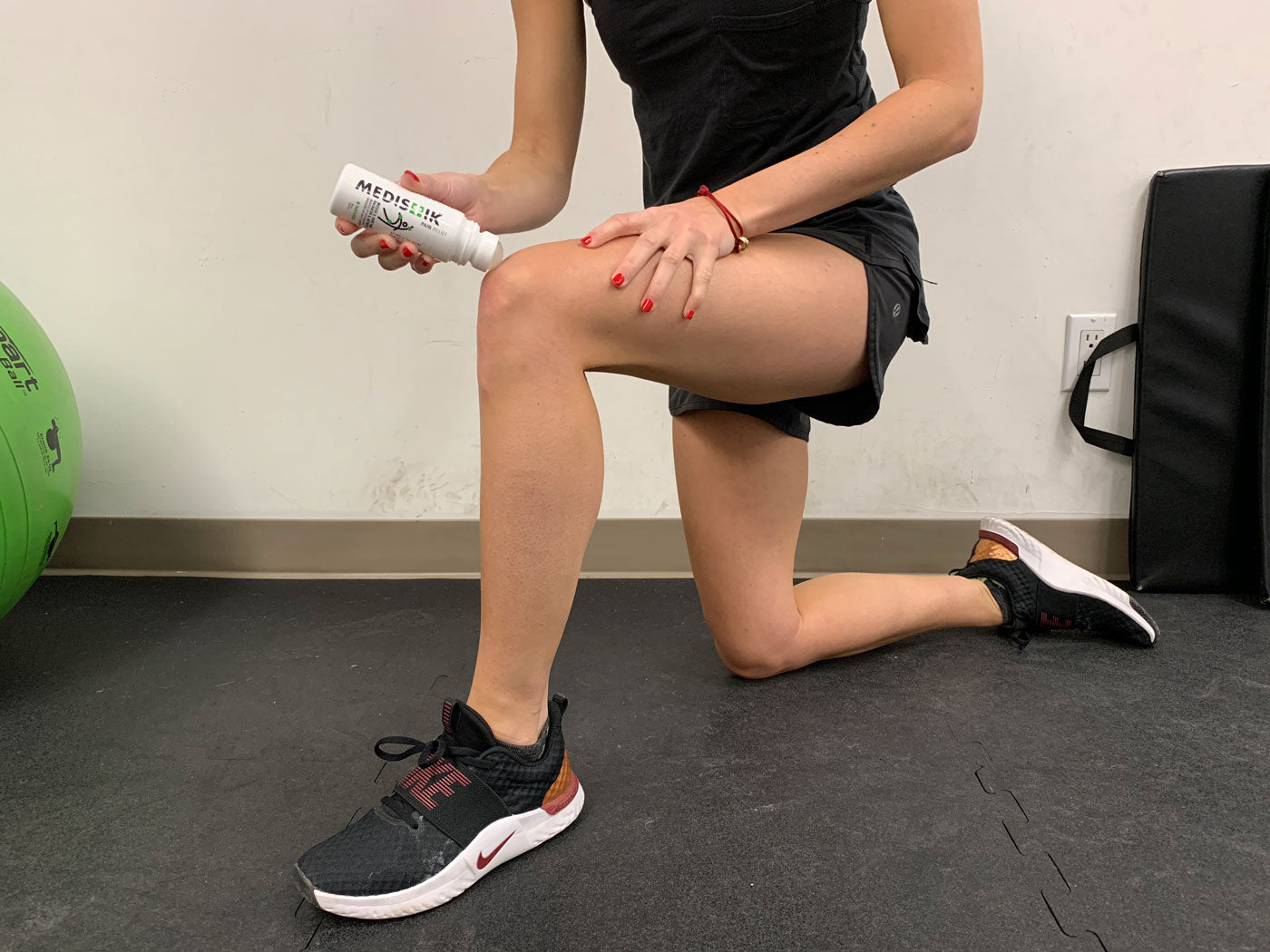 Excellent product! Very neat and tidy to apply and….
Provides great relief from muscle strain and joint soreness. I have both a back problem and knee problem and this product soothes both and reduces swelling in my knee. Highly recommend.
Hard to reach areas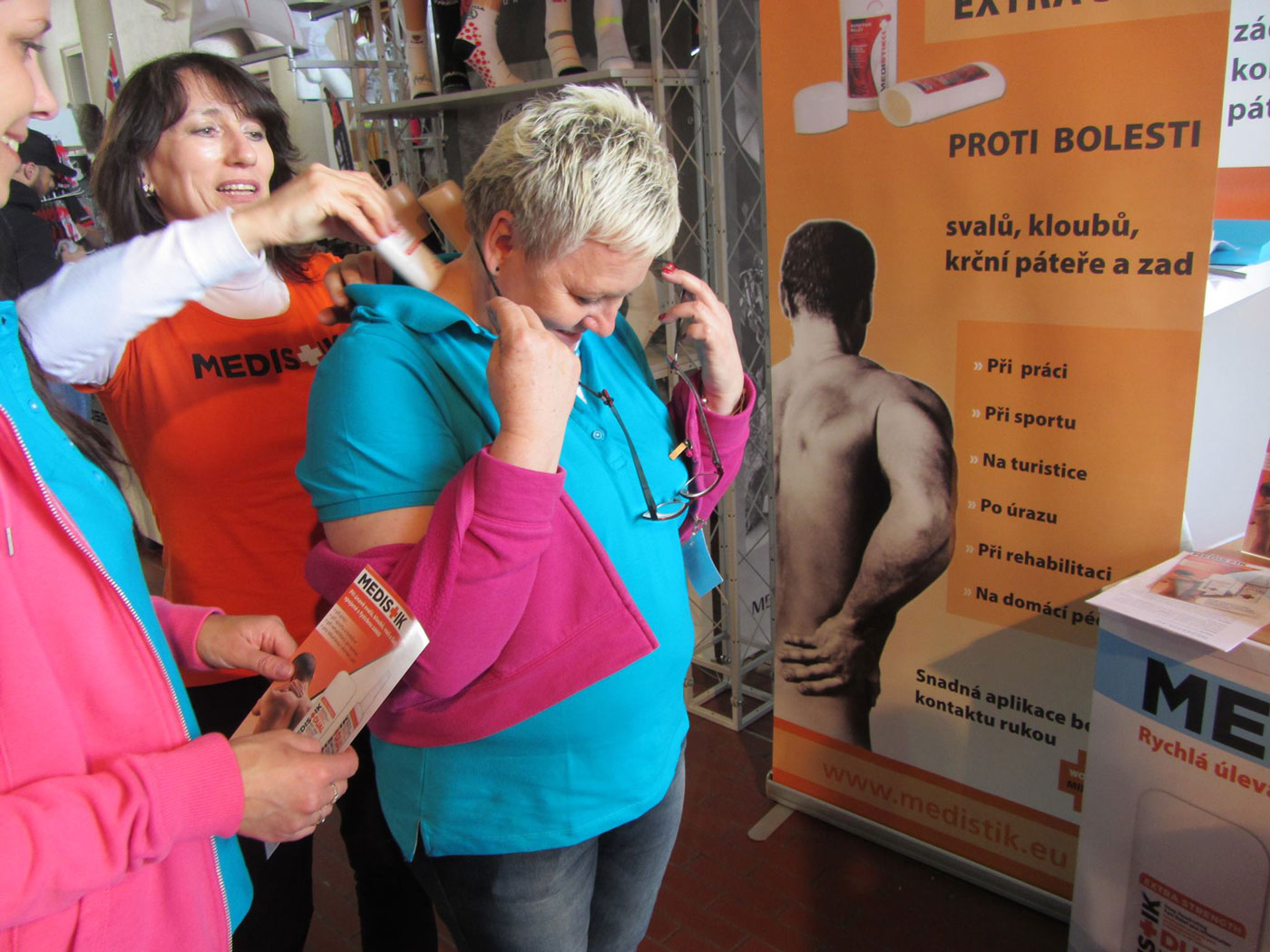 Doctor of Chiropractic
I have been in practice since 1990 and have never found a topical analgesic as strong and effective as Medistik. My patients tell me one application lasts for hours and it is easy to use without the mess associated with gels and creams. I like the fact that Medistik has the highest amount of active ingredients allowed without a prescription and the applicator allows patients to use the product in hard to reach areas.
No mess, hands free application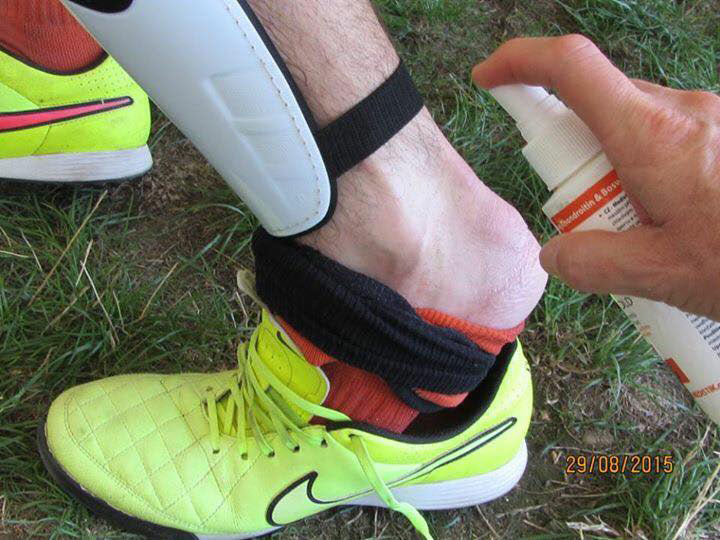 Works Terrific
Easy to apply without getting your hands all greasy, this little stick works wonders! Very impressive how it will take away muscle pain quickly and effeciently!
CONDITIONS
Tight Muscles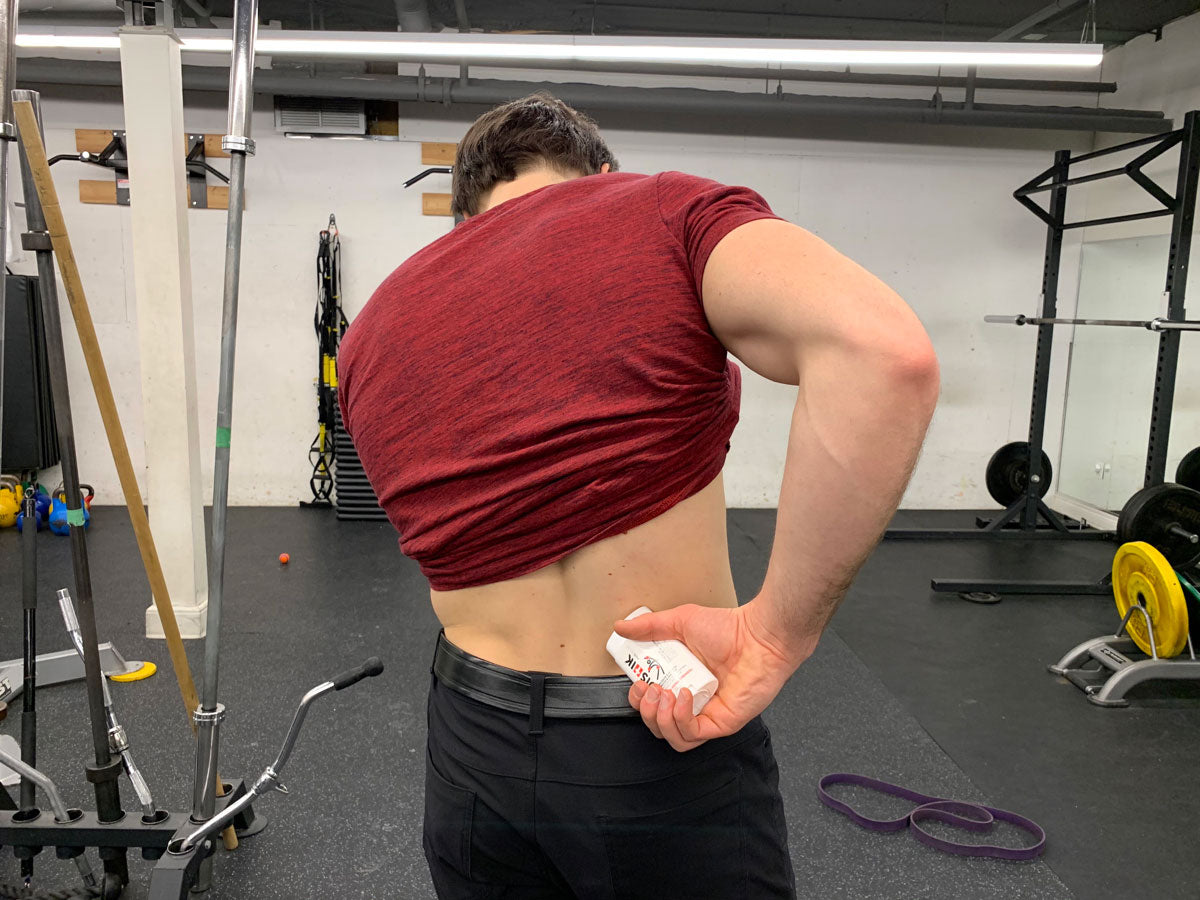 WOW! Best pain relief!
I tried Medistik from a coworker. I immediately ordered Medistik after I noticed it is the only topical pain reliever that relaxes my right muscles and allows me to continue to work. I rub it on my neck, shoulders, and jaw for burning pain, knots, tightness, and chronic Myalgia I have from working as a nurse.
CHRONIC PAIN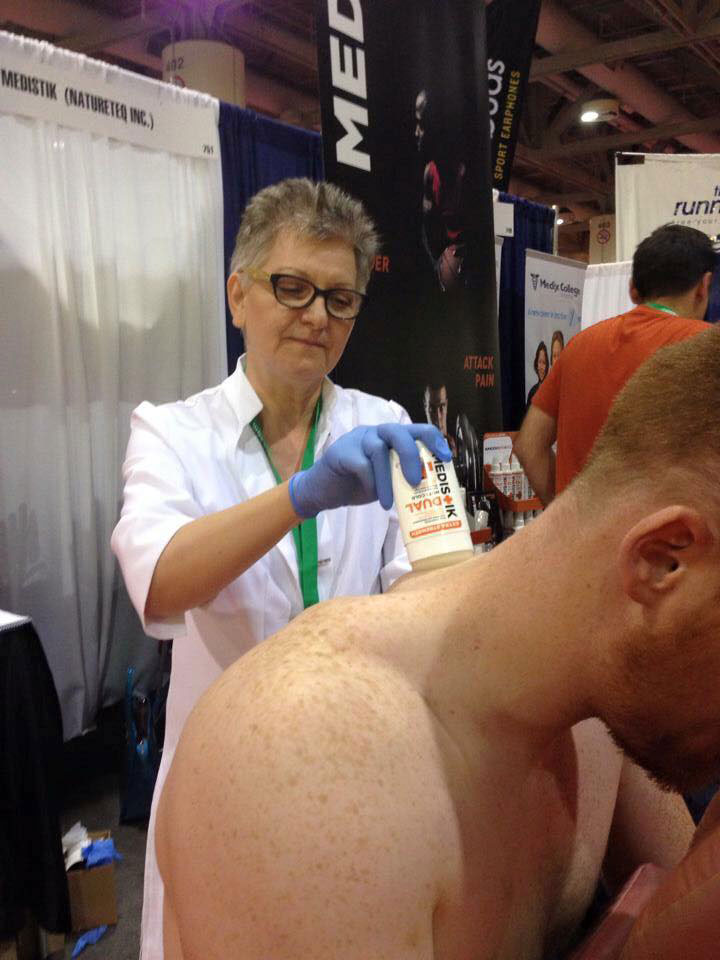 Registered Physiotherapist
In my physiotherapy practice I often treat musculoskeletal injuries. Today's approach to healing emphasizes early activity and Medistik is a good tool to control pain and allows early controlled activity without the side effects frequently associated with other forms of pain-relieving medications. Medistik has helped many of my patients to get through both initial acute as well as chronic stages of injury by relieving pain and consequentially making it easier for them to participate in their treatment.
Inflammation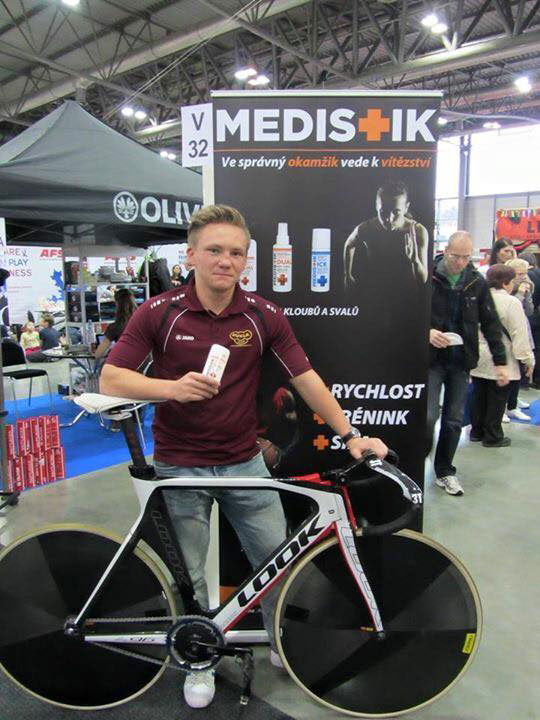 Doctor of Chiropractic
I have found that Medistik has helped my patients feel less pain and reduce inflammation very quickly while enabling me to correct the root cause of their symptoms more effectively. This has resulted in a win-win situation for both doctor and patients: quicker reduction in discomfort and inflammation while allowing for easier adjustments and root corrections and guided maintenance of overall well being
Recovery Time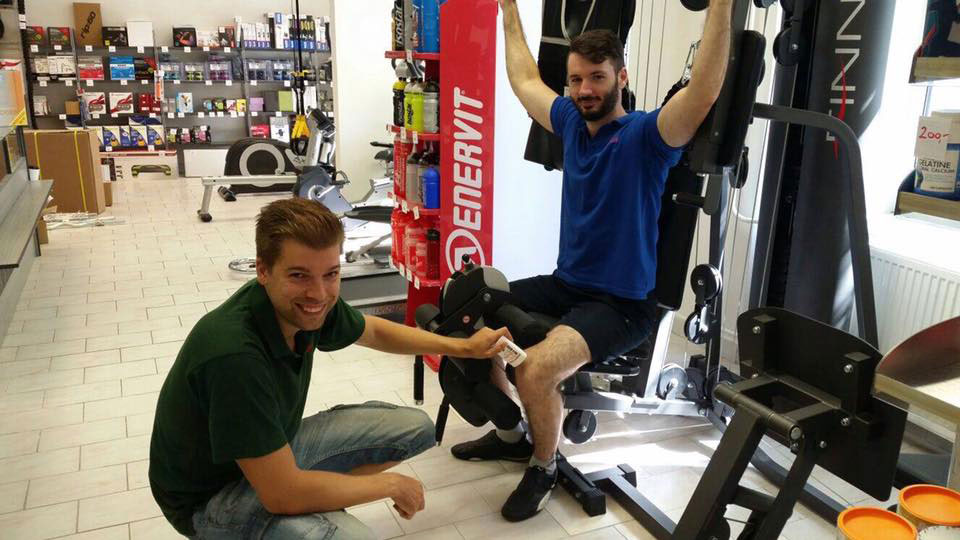 Personal fitness trainer
Before I get into an intense training program with a client, I'll have them put on Medistik 30 minutes prior to a workout on a specific body part we are training. It helps warm up the muscles and prevent stiffness, for a quick recovery and back in the gym.
Stiff Muscles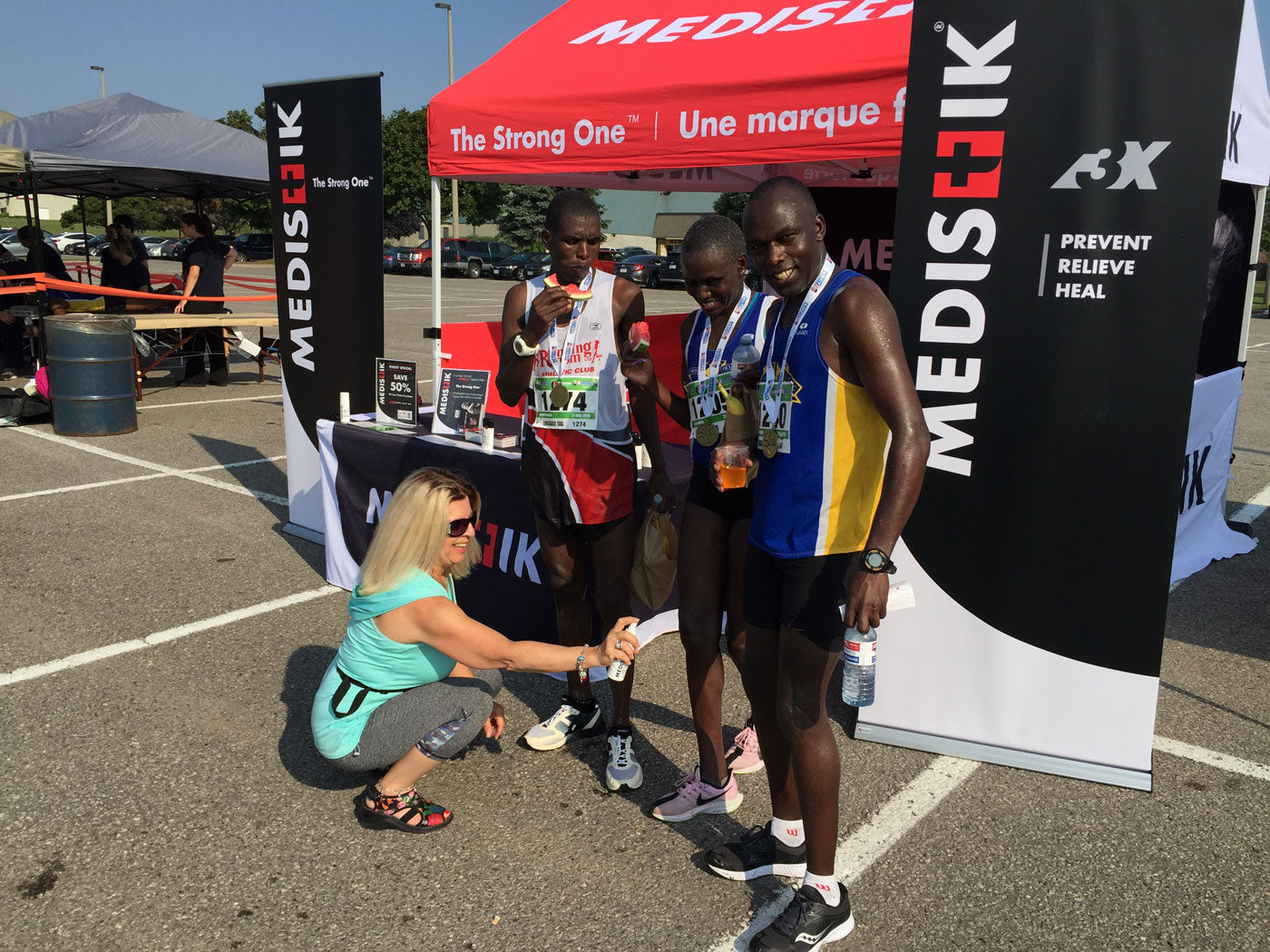 Former professional swimmer/ certified personal trainer
As a professional trainer I strongly recommend Medistik to any active individual and to those with increased muscular stiffness. I find that Medistik not only increases feelings of a heat around applied area, it also helps to lessen post activity fatigue and alleviates feeling of muscular and connective tissue tightness. Medistik is very easy to apply without leaving residue on hands or clothes and has an absence of a strong smell. Its convenient packaging makes it very easy to travel with.
Torn bicep / rotator cuff injury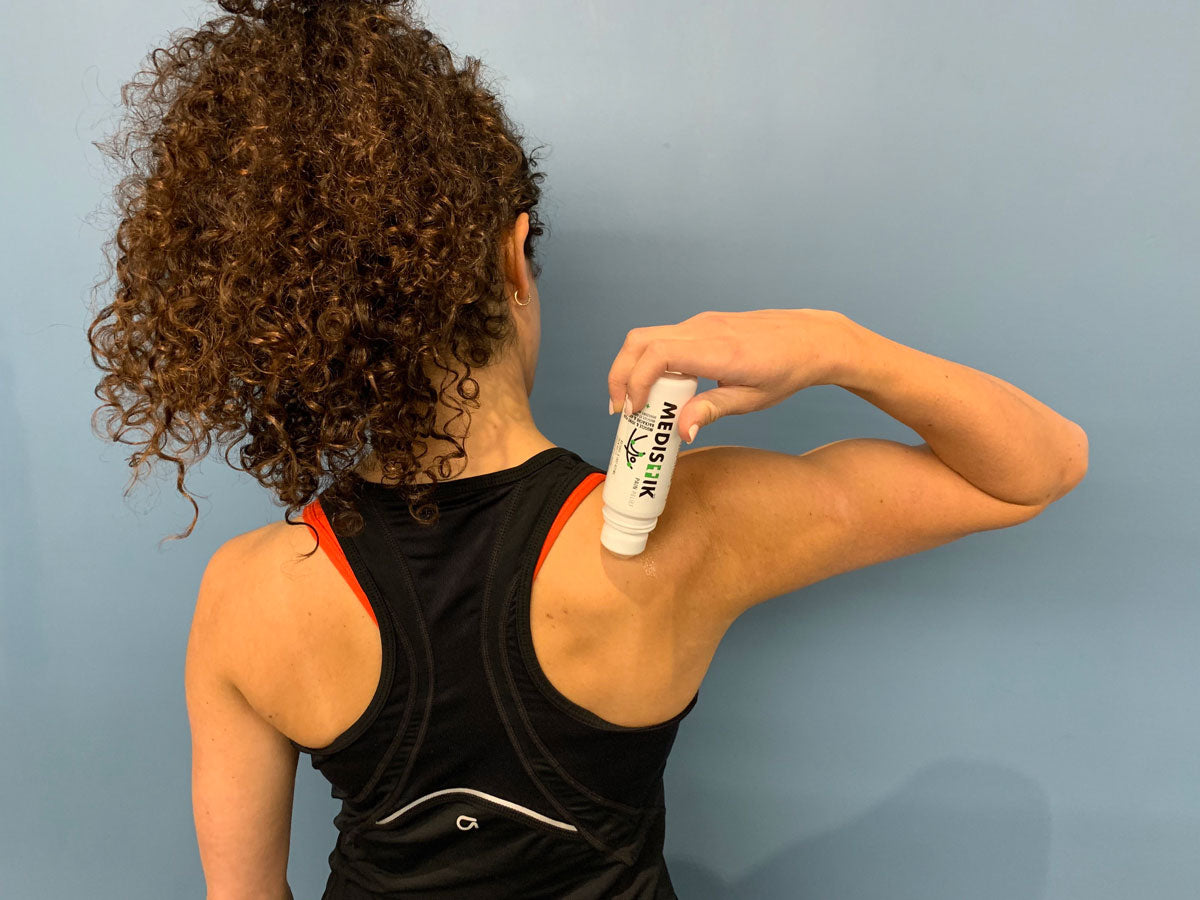 AMAZING!
This product is outstanding... the best I've ever used: I love the stick. Great scent, immediately relieved my pain from torn bicep / rotator cuff injury & arthritis. So happy I found it.
Cramps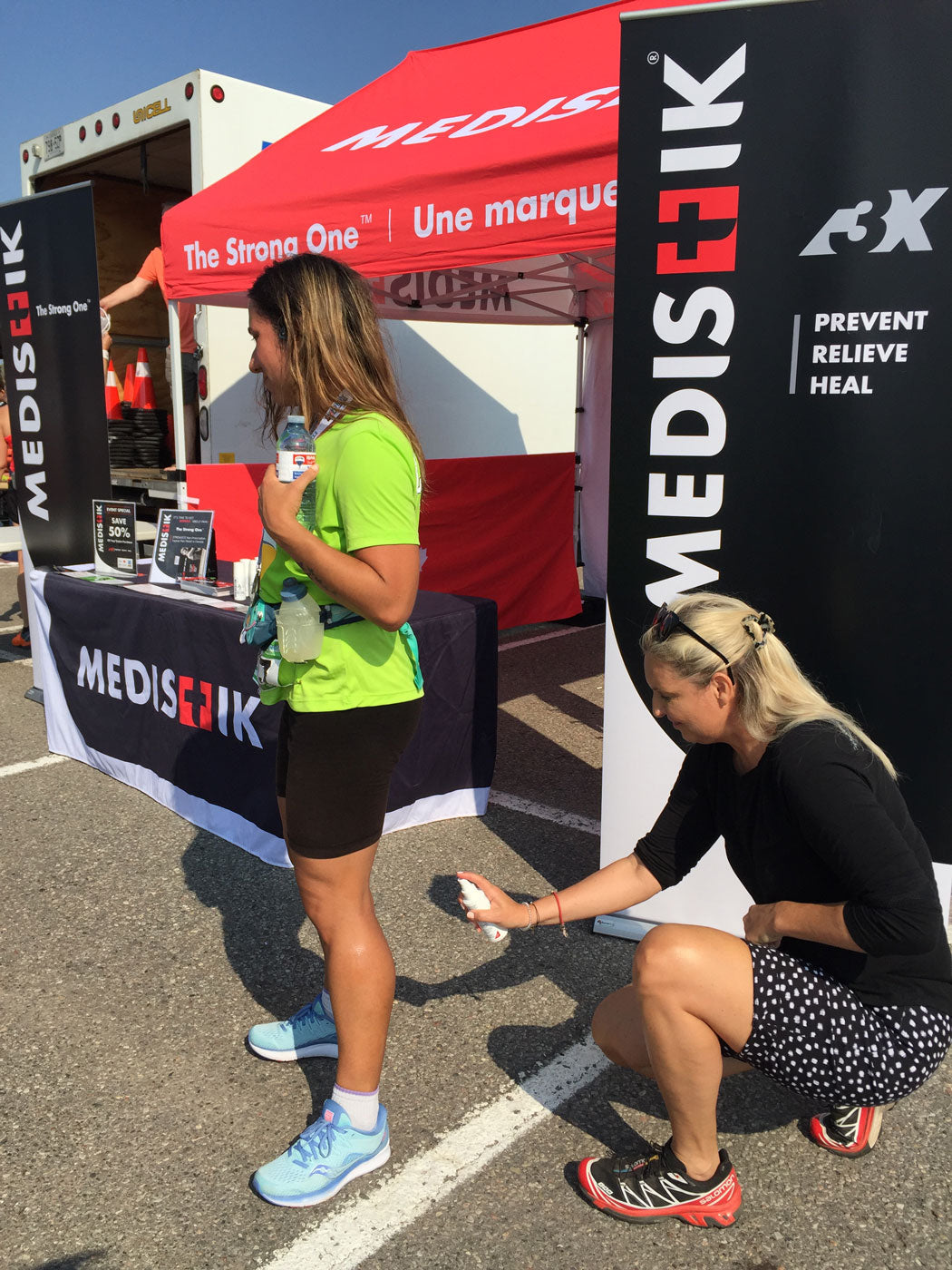 I suffer with leg cramps and wake up at night with excruciating pain. I hobble to my bathroom and spray my legs and feet and within minutes the cramp is gone like literally GONE. It is a true miracle. I wish my grandfather knew about it as he used to scream with pain from cramping. Thank you Medistik.
Arthritis / Rheumatic Pain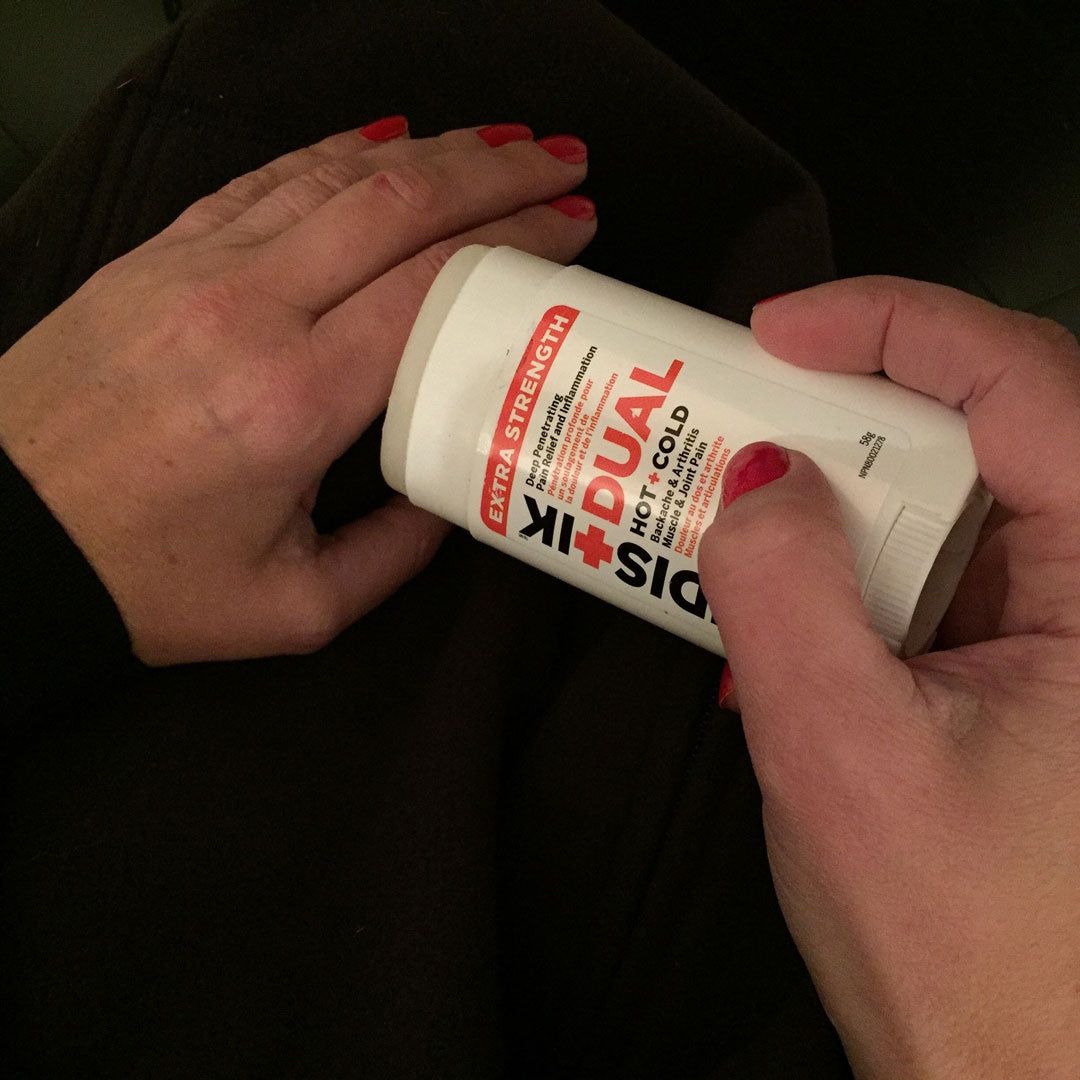 healing cool
So glad I found this product, it has been a huge relief to my arthritis and aching muscles.
Restless Leg Syndrome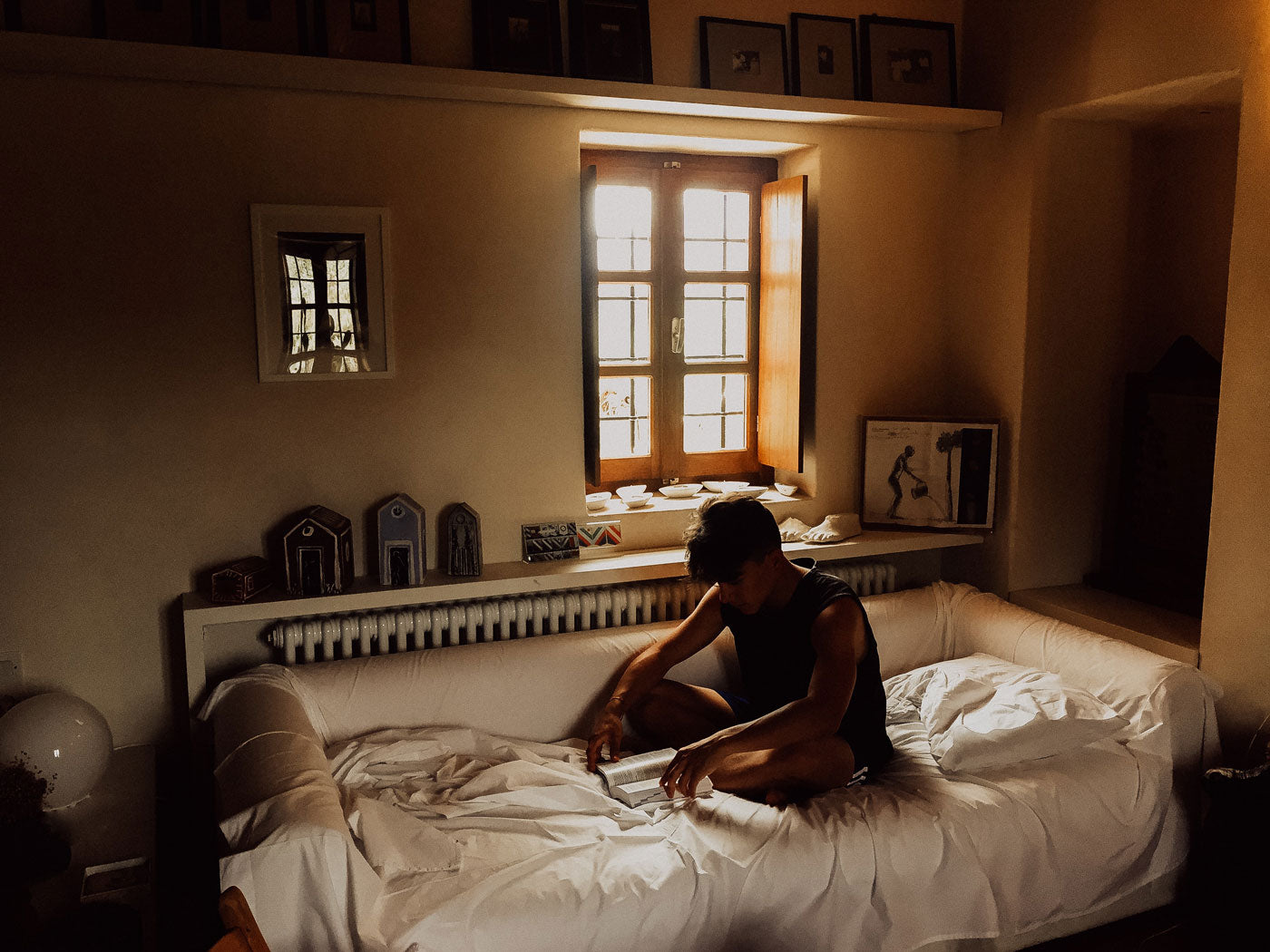 Seems to be working well
Have even used it for my restless leg syndrome and they settled right down. I like the icy and warmth that comes with use and yes it is deep action as well.
Tendon and Ligament Pain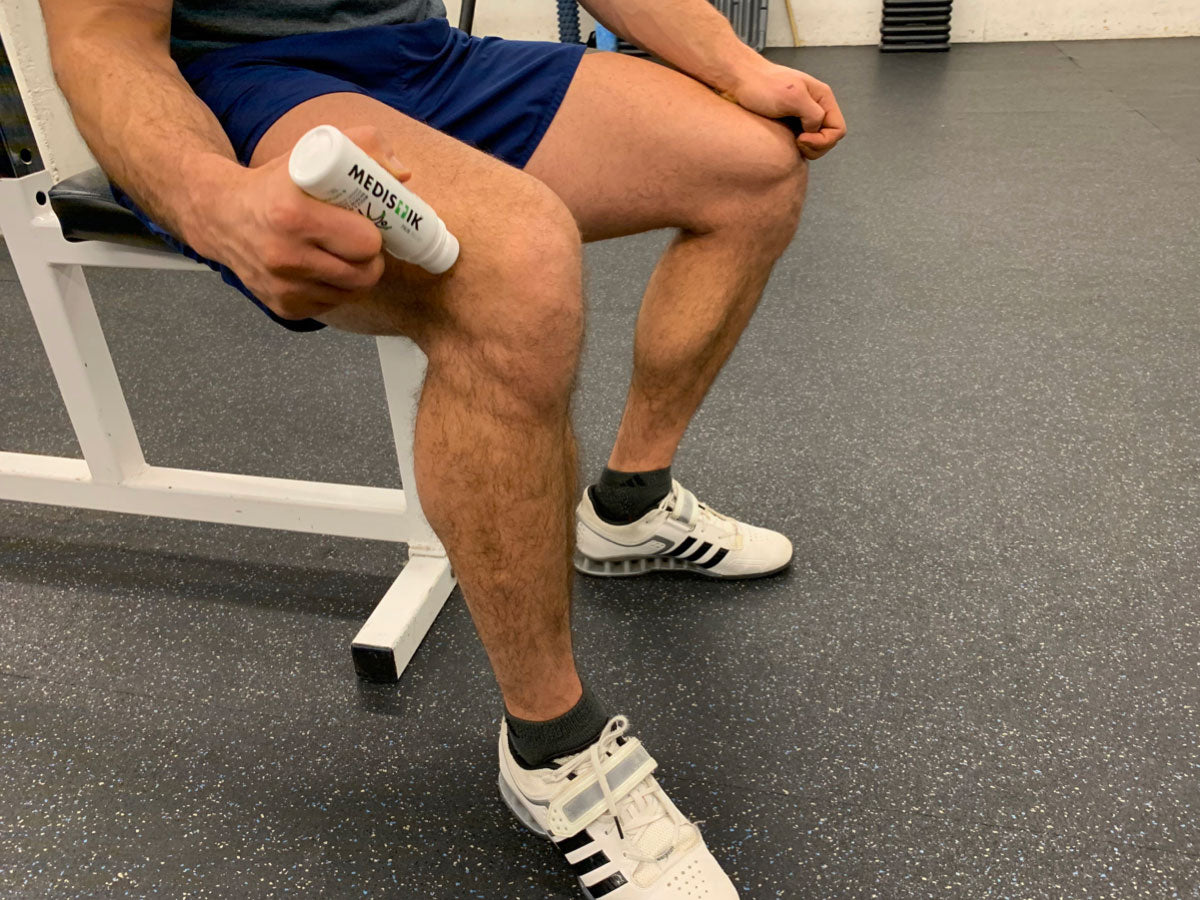 Helped me recover quickly from tendonitis!
Received this from my sister after she heard I had tendonitis and a really tight tendon, just under my calf. It helped me recover much more quickly, as I was back out for a light jog after 2.5 weeks and back to normal a week later. Seems to be very powerful, but does not feel too warm or uncomfortable at all.
Carpal Tunnel Syndrome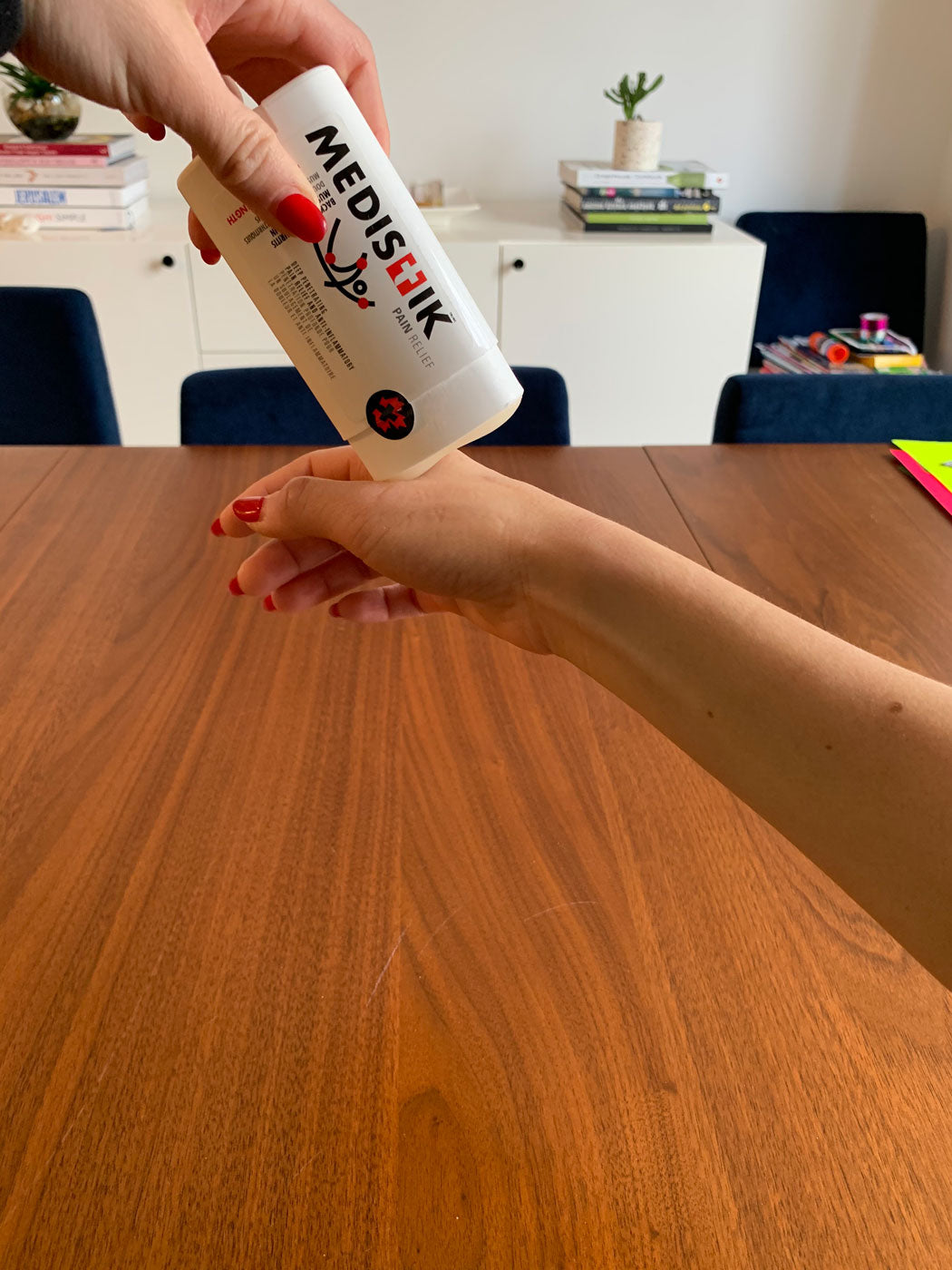 Helps my with carpal tunnel pain
When my pain started I looked for a non prescriptin option to help me with some exercises to keep the pain manageable somehow. But then my niece brought me Medisitk and after a few weeks I felt a real relief from carpal tunnel syndrome. Now I reach for this amazing product all the time. I am able to keep comfortable with my daily exercise with the stick.
Pulled Muscles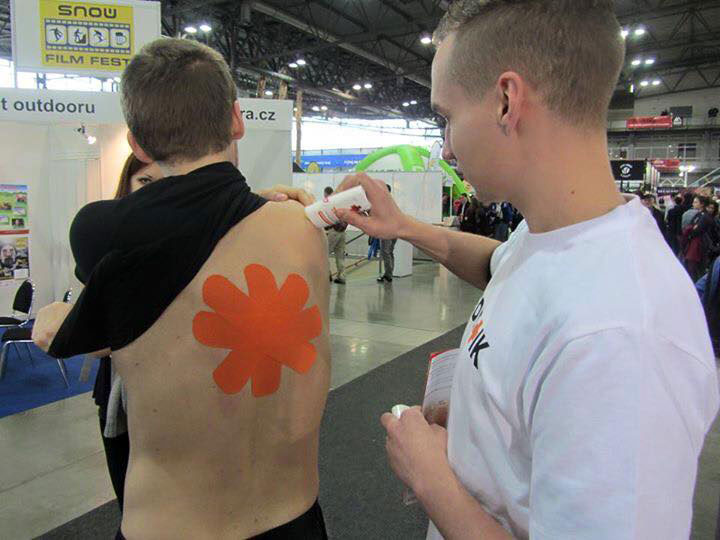 Miracle!
One of my buddies disclocated his shoulder exercising a couple days back, went to the hospital and they said they can't really do much about it other than give him Tylenol, even though he was in a lot of pain. Couldn't sleep and move his arm for a few days. He came over last night and complained to me about his shoulder and I recommended he rub some Medistik on it, and within literally three minutes he was feeling much better. Could lift his arm fully up again. Amazing product!
Fibromylagia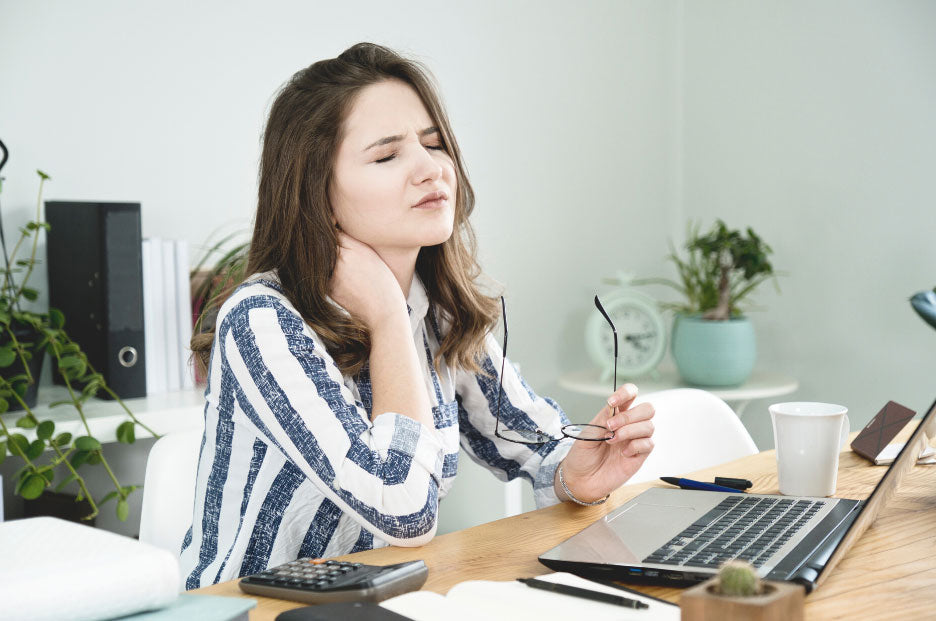 I love this!
I have Fibromyalgia, and this is the ONLY topical that has ever helped. A friend let me try theirs this past summer. From then on, I called it "Miracle Stick"
Joint Pain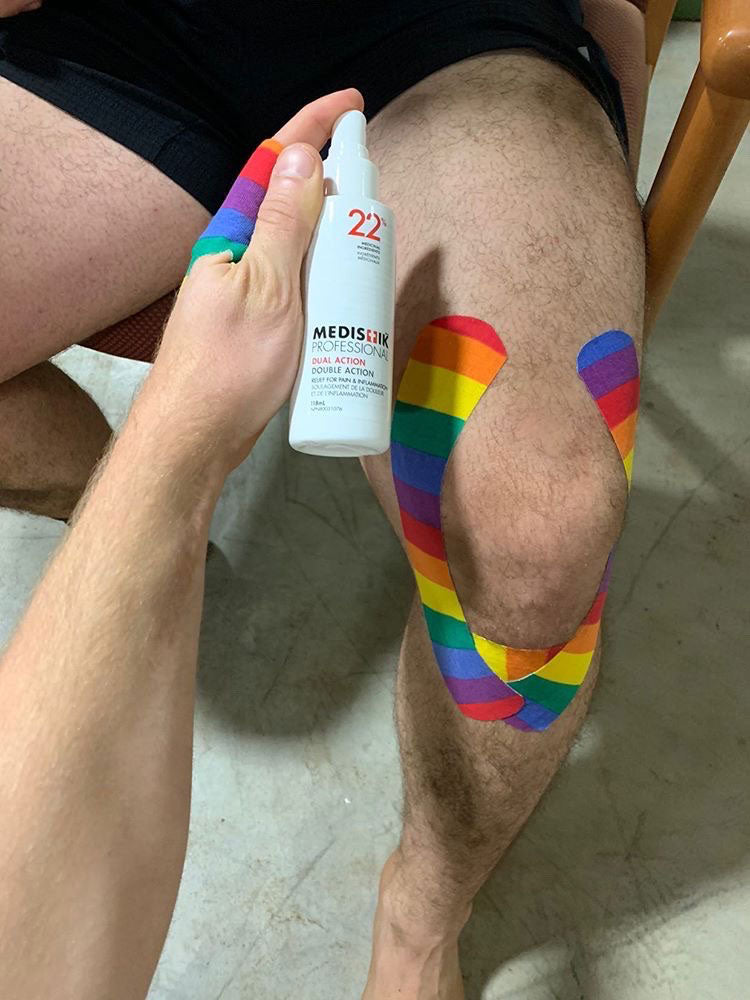 Excellent product! Very neat and tidy to apply and….
Provides great relief from muscle strain and joint soreness. I have both a back problem and knee problem and this product soothes both and reduces swelling in my knee. Highly recommend.
Sciatica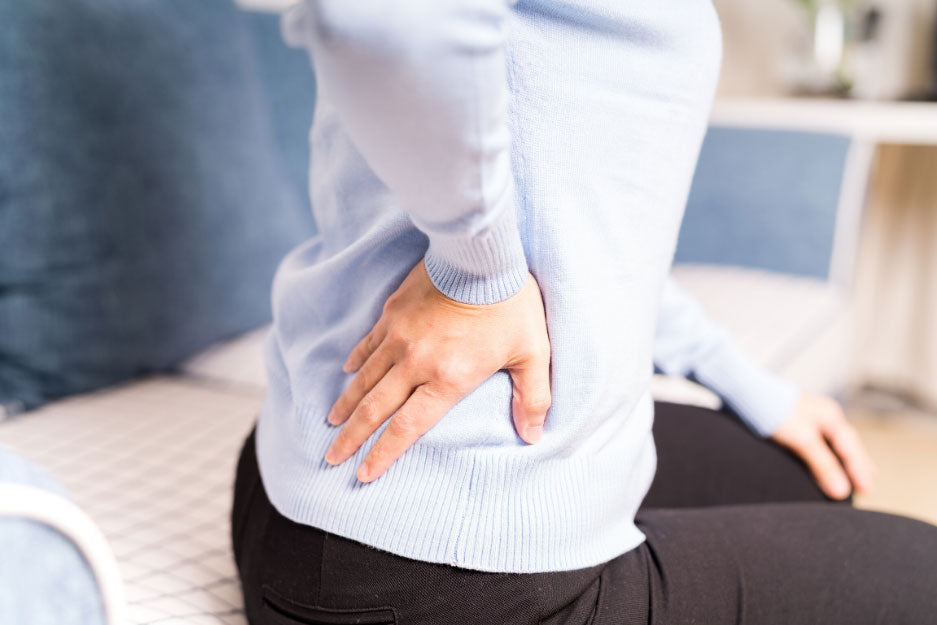 It REALLY does work
I have problems with my sciatic nerve and nothing worked. I was on morphone and hydromorphone and CBD oil and none of it worked. I was off work for 4 weeks because I could hardly walk the pain was so bad. I went to my chiropractor in Fredricton, New Brunswick and she gave me this stuff and omg I can't believe that it works!! I went from having to lie down all the time cause the pain was out of this world to now I can walk short distances without pain. I'm not saying that this is a cure for my sciatic pain but it sure is taking the edge off. I use it the moment I wake up and right before bed.
ACTIVITES/USAGE
Helps you Sleep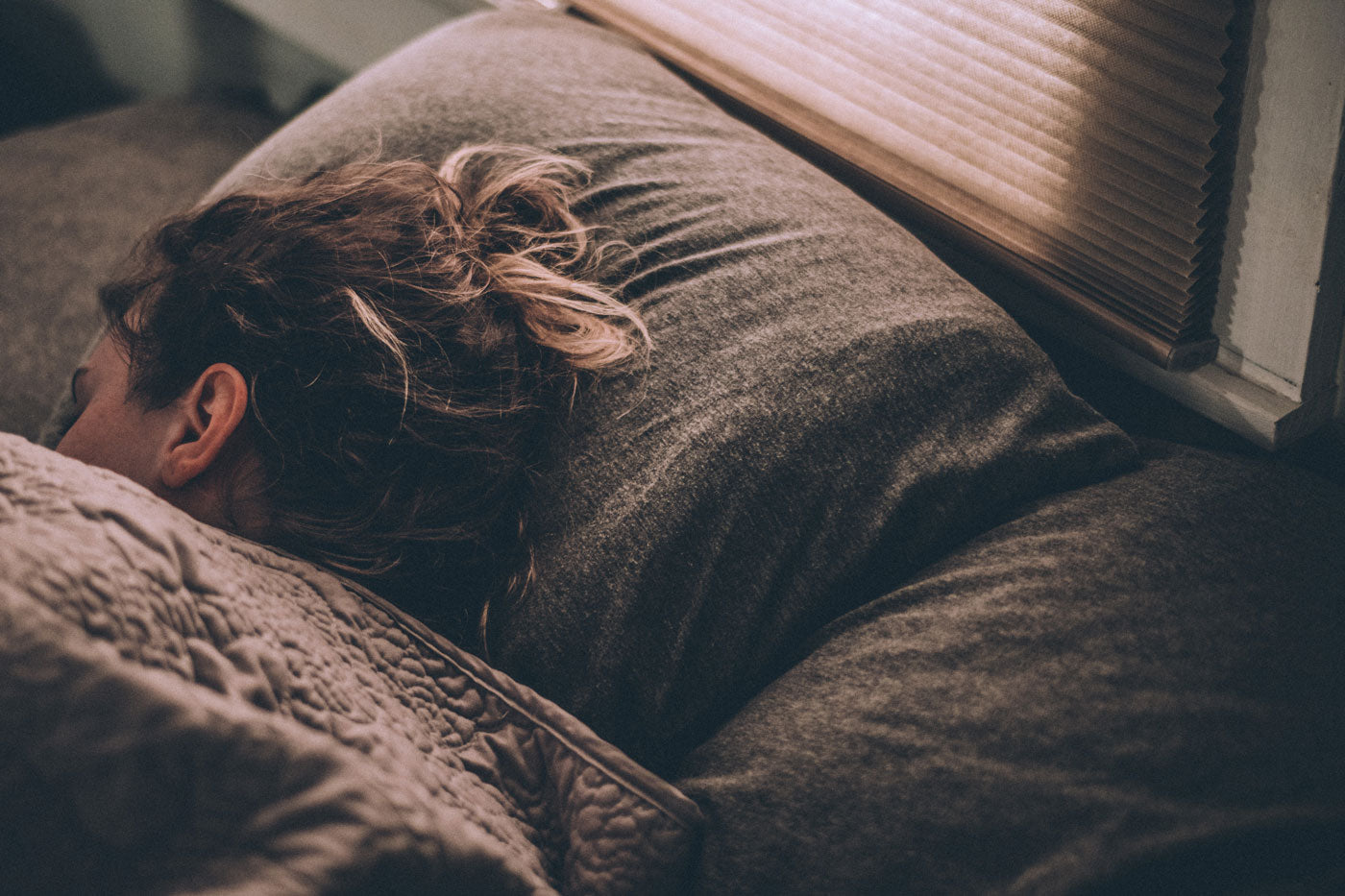 Helps you Sleep
I have used my Medistik every night before bed and it allows me to sleep a full 5 hours before I wake to use the bathroom. It gives me fantastic results. Many thanks for bringing this product to market.
Fire Fighters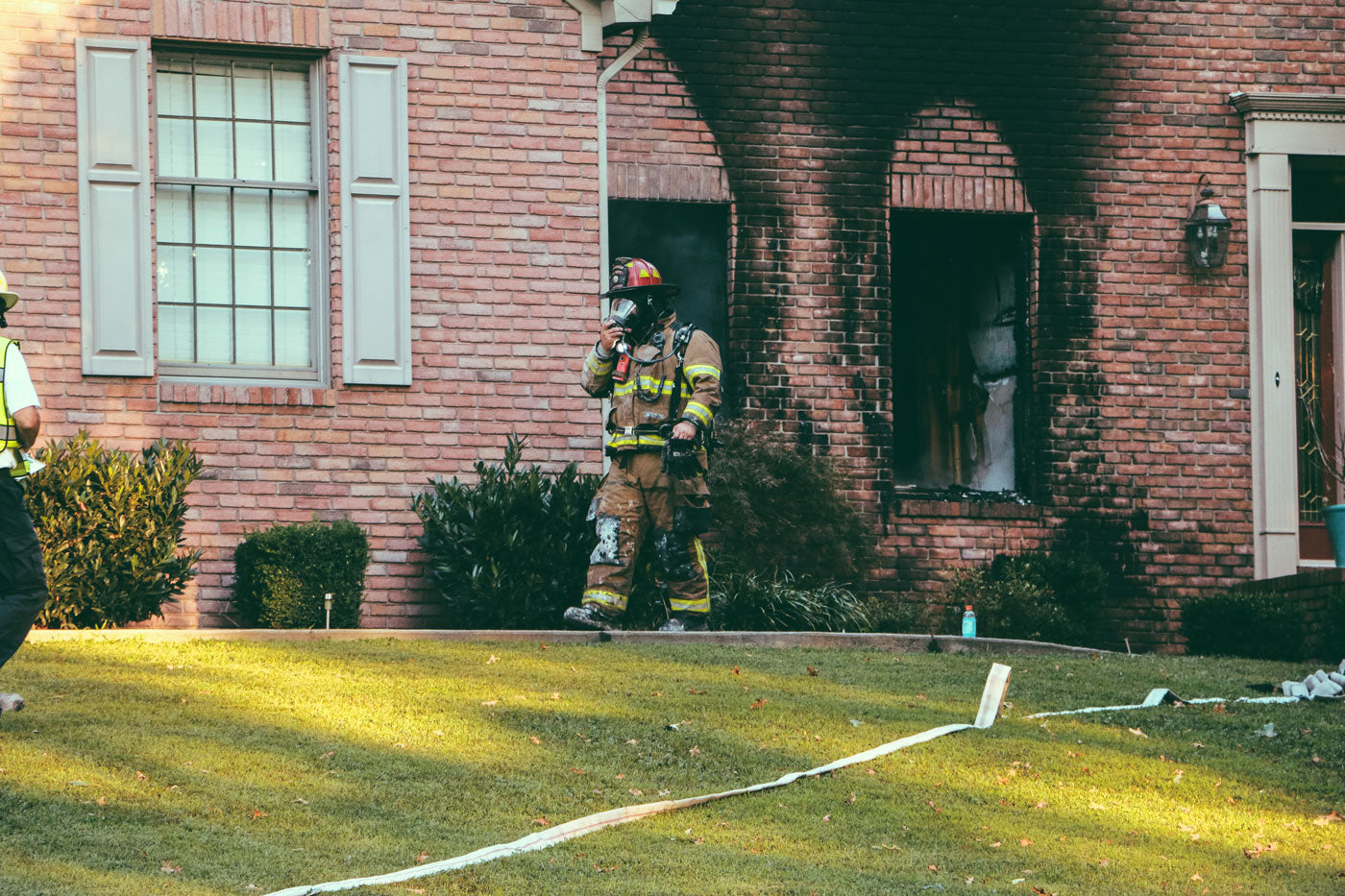 Ottawa Firefighter
I've been meaning to send you an e-mail for quite some time. First of all, let me say that I LOVED your product. I am a professional firefighter with the city of Ottawa, and at the time I e-mailed you I was playing hockey 4-5 times per week. I ended up with severe tennis elbow from a combination of (too) much hockey and the physical demands of my job. I couldn't lift a coffee cup. I purchased your product the day I received your e-mail. I was doing physio at the time and was slowly getting better. Once I began using Medistik my recovery drastically speeds up. Amazing!! I can't thank you enough. I've been telling everyone I know about this product, and you can imagine I know enough people who put a lot of wear and tear on their bodies every day. I'd be a spokesperson any day. That's how well and quickly it worked. Keep it up! Thanks.
Athletes, Coaches, Trainers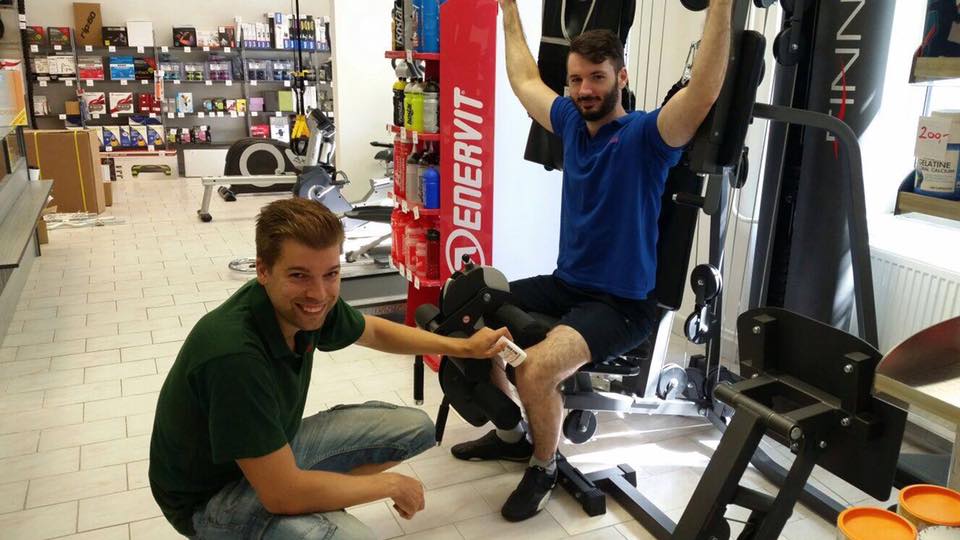 Love this stick!!
Absolutely LOVE this product! The smell isn't overbearing and it works within minutes. Half of my baseball team used this on our tournament weekend. A little goes a long way! I will definitely purchase this again and again!
High Heels
Awesome!
I do not wear high heels often but when I do I get very sore feet. I have discovered Medistik and let me tell you it was a game changer for me. I spray my feet before I put the heels on and it keeps them pain free for hours. I have also discovered I can spray my feet through the stockings. A perfect refresh during the day too!
Hockey Skates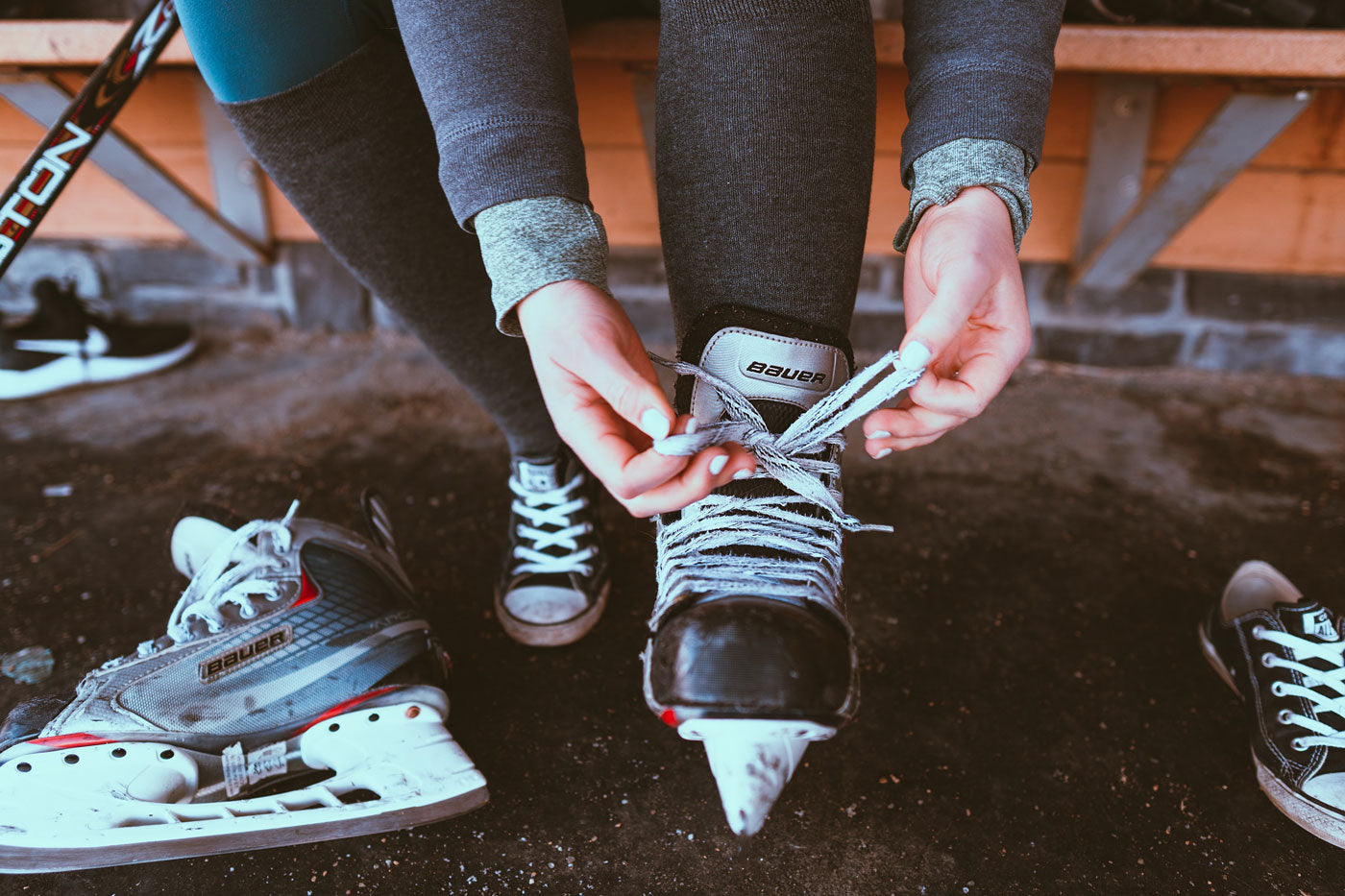 It lets me stay on the ice longer
My sister-in-law gave me this Spray and told me to put it on my feet before hockey. I tried it just to humor her - turns out she was right. My feet felt refreshed and pain that I normally get from my skates wasn't there. Now I love going to hockey now and putting on a few sprays.
Golfing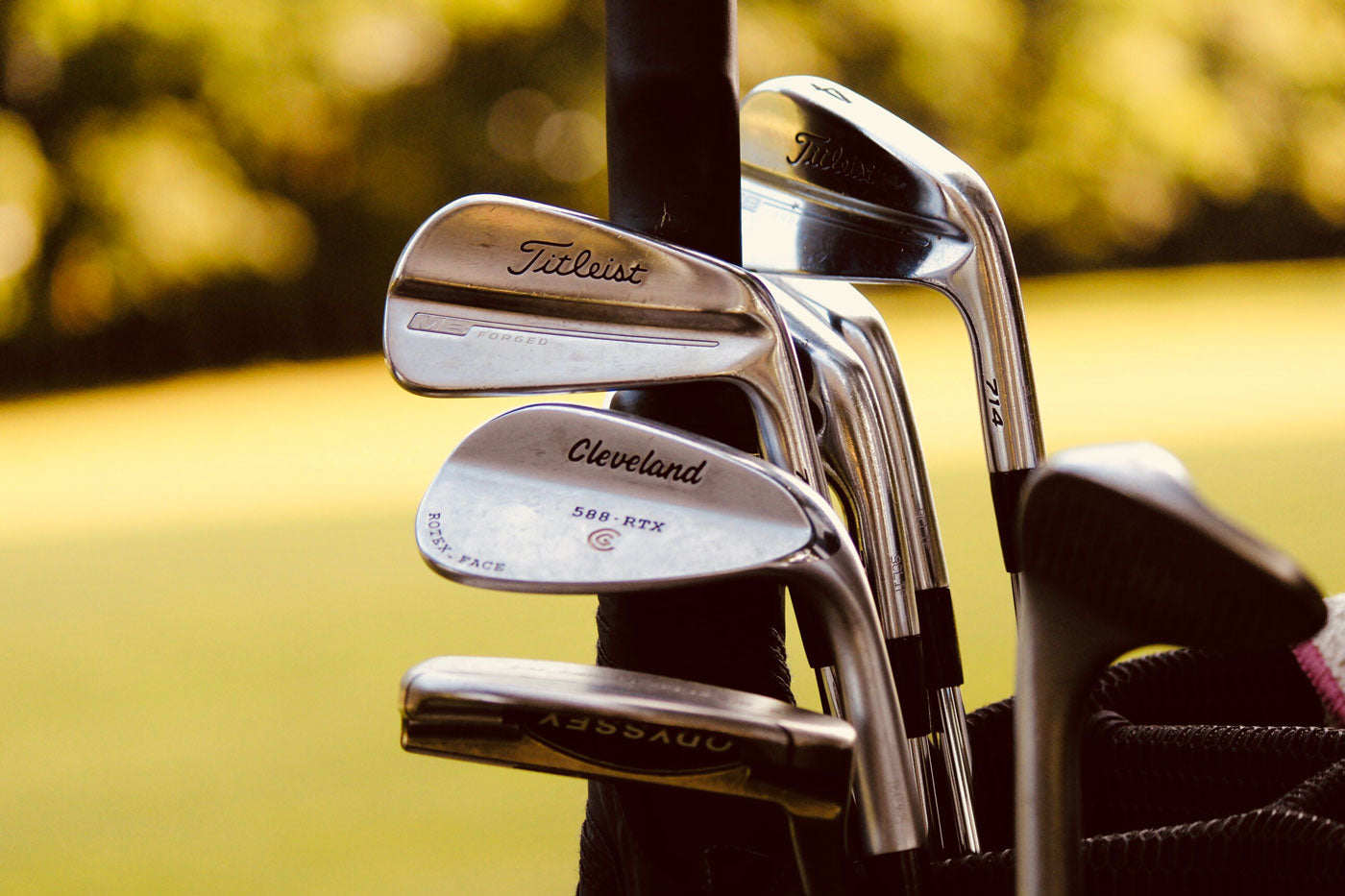 Doctor Chiropractic
This is a great pain relief product for patients, that conveniently fits in your doctor's bag, your golf bag or your luggage. It provides immediate pain relief, which allows patients to become more independent in their pain management.
Long Car Rides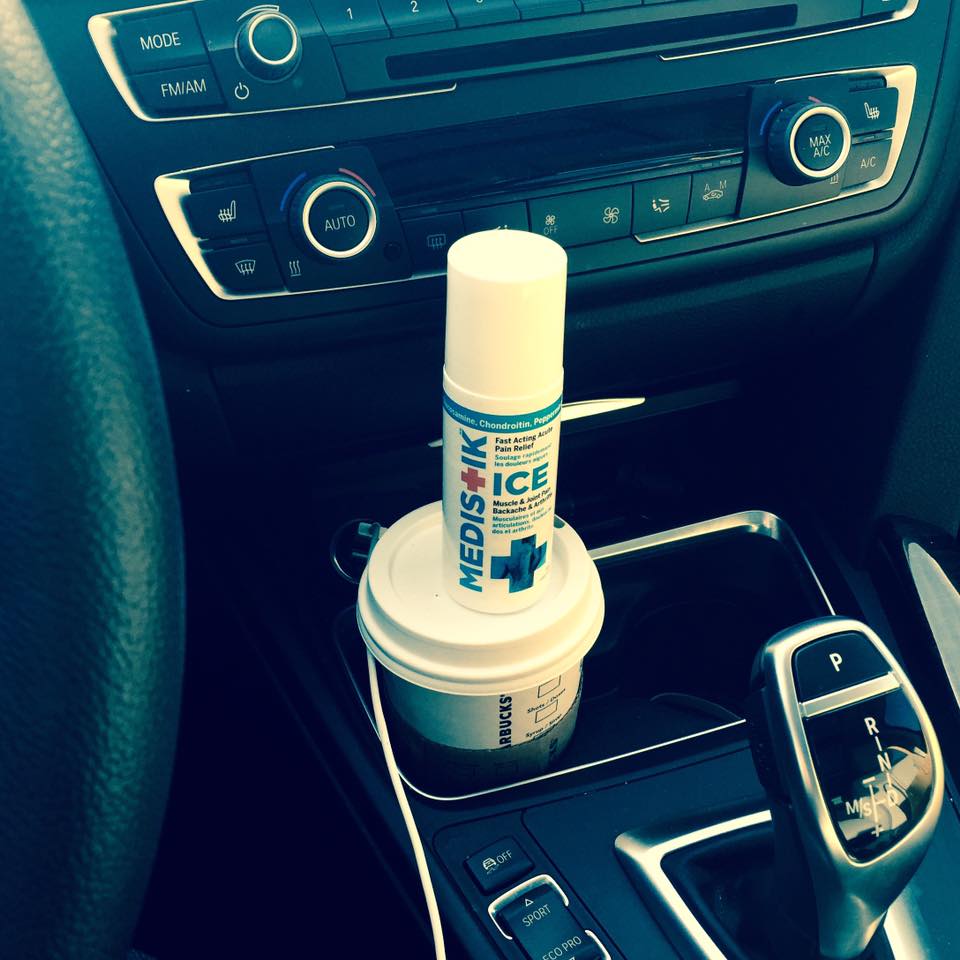 Smells awesome too!
When I have to drive for a long time my neck gets very stiff from sitting still. I keep the Medistik rollon in my car all the time and roll it on my neck during the drive. I feel the cooling immediately as the soreness melts away.
Travelling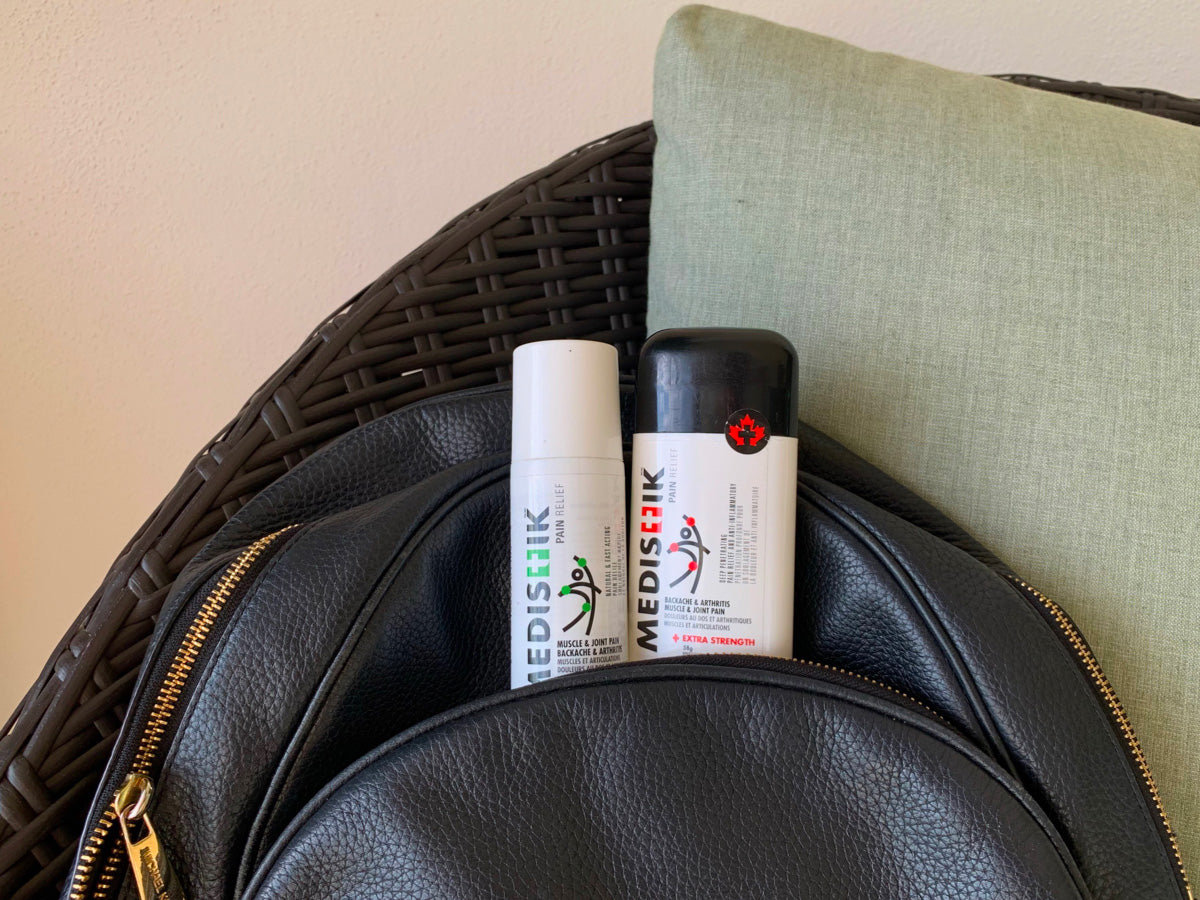 Equivalent of ice pack
This product is my ice pack on the go. Nice smelling, not offensive to persons with sensitivity to scents. Helps alleviate soreness, stiffness and reduces pain. Highly recommended.
Running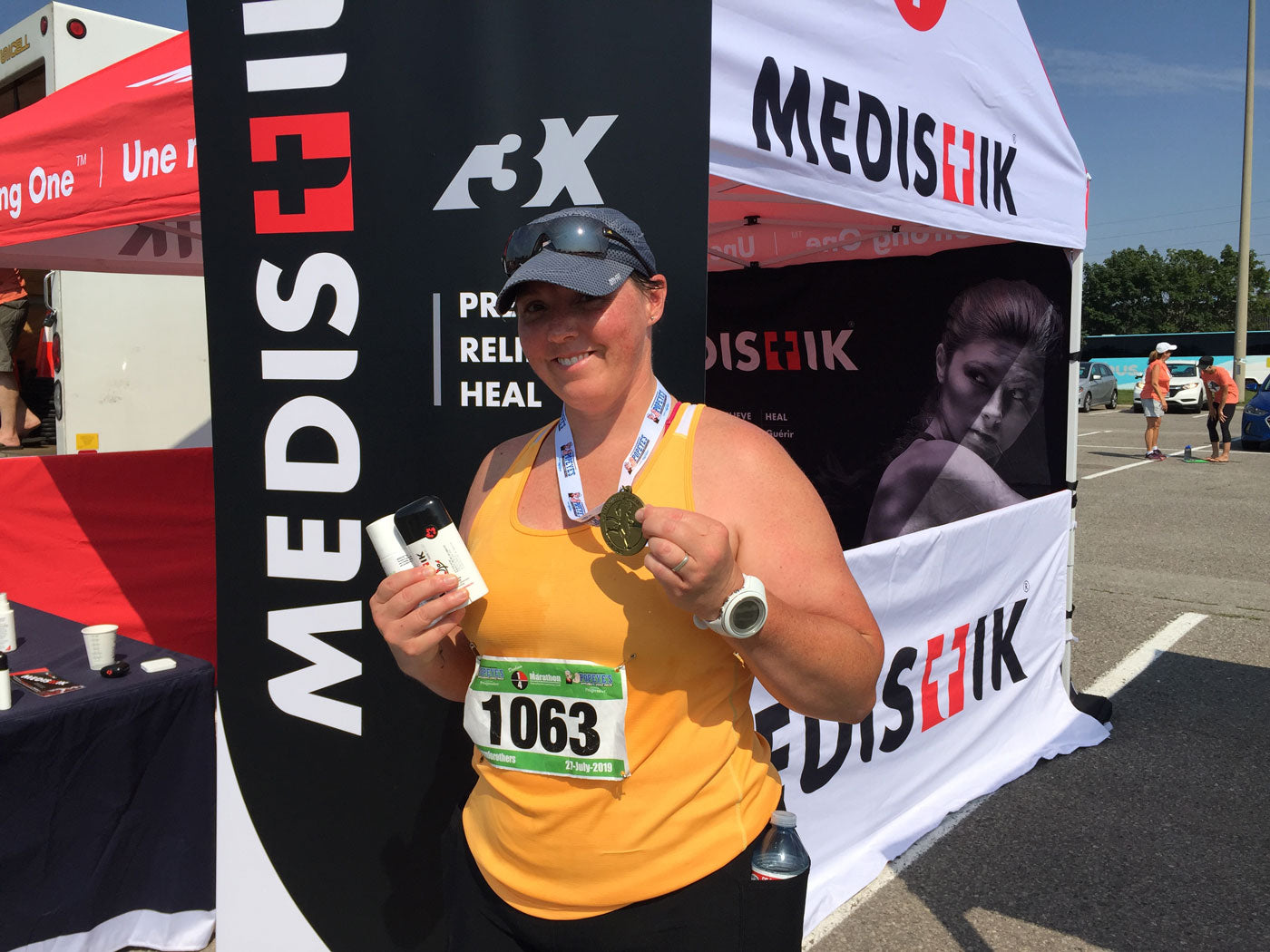 Work really well
I had knee pain after my half-marathon and had troubles climbing house stairs. Put the stick on them pain gone and I could run.
Working
Thank you
I started experiencing pain from sitting at a computer working for so many hours. I had to go to a chiropractor the pain was so bad. My chiro told me I need to buy Medistik and it's been a life saver. I put it on my back, shoulders, and even wrists. At the end of a long day, I still don't feel any pain.
Ballet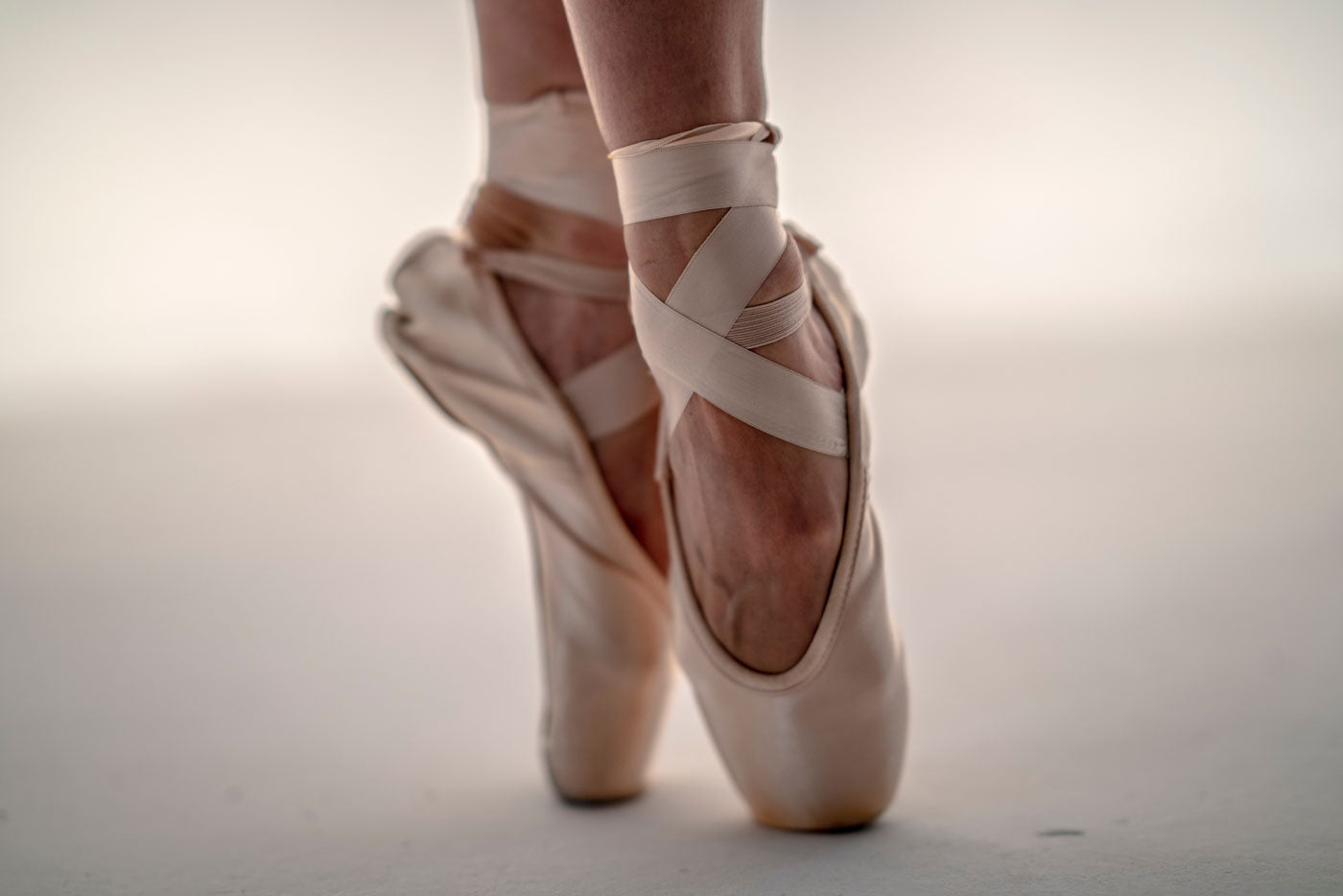 I really can't get by without it
As a professional dancer at the Royal Ballet I train constantly. I get extreme shin pain from high impact jumping and carrying that make it difficult to get through a practice or performance. I rely on MEDISTIK. I use it on everything and its always super effective.
Car Accident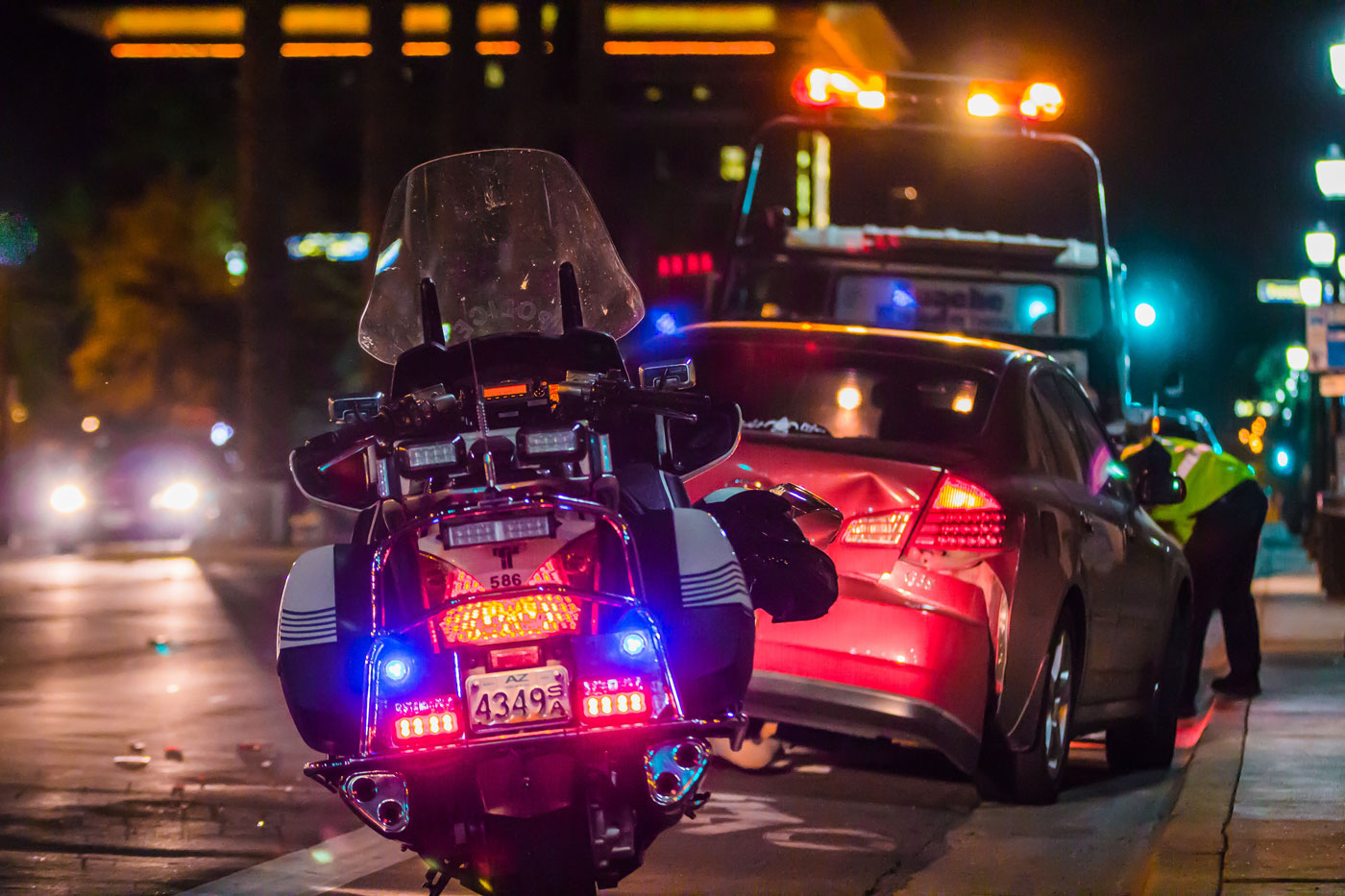 Frankly, I am still in awe of the pain relief
When I was almost 69 years old, a careless driver rear-ended my car resulting in a spine injury. I had several pretty serious spinal procedures which actually made my pain worse. After months of painful physical therapy that were disappointing, I came across Medistik, which, in comparison, seems almost magical. But, here I am almost a full week into twice daily applications of Medistik spray and my soft tissue pain is almost totally absent. It is I who must thank you. I do feel the need to share with you that Medistik has not lessened the nerve root injury acute pains I suffer in my lumbar back, hamstrings, calves and toes. But, thankfully, Medistik has relieved the pain that keeps me awake most of the night and the pain that exhausts me every day. As such, I have slept better and more in the past week than I have in twenty-five years. And I have more energy. The gift you have given me in Medistik is priceless.
Outdoor Activities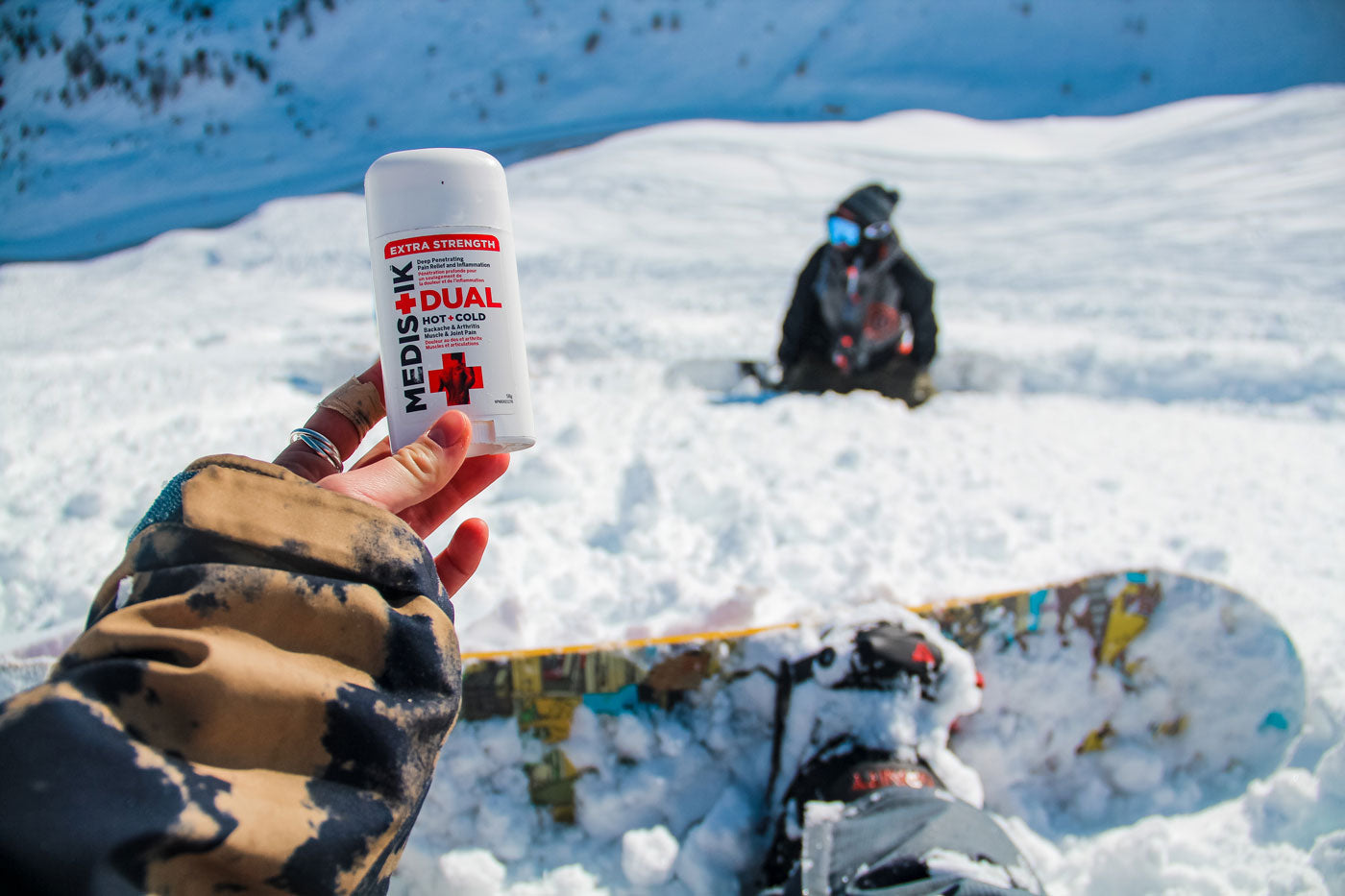 I have been carrying this with me for over a year everywhere I go
I love MEDISTIK because it is small, light, and lasts a very long time. The best thing though, it works! MEDISTIK has been always a huge relief when I was struggling with occasional pain I was having whether it was from snowboarding, surfing, hiking, climbing or just walking too much. I am happy I don't have to try tons of stuff from the pharmacy anymore where I was spending a lot of money with no effect or had to use 5 different products for different kinds of pain.
Camping / Canoeing / Kayaking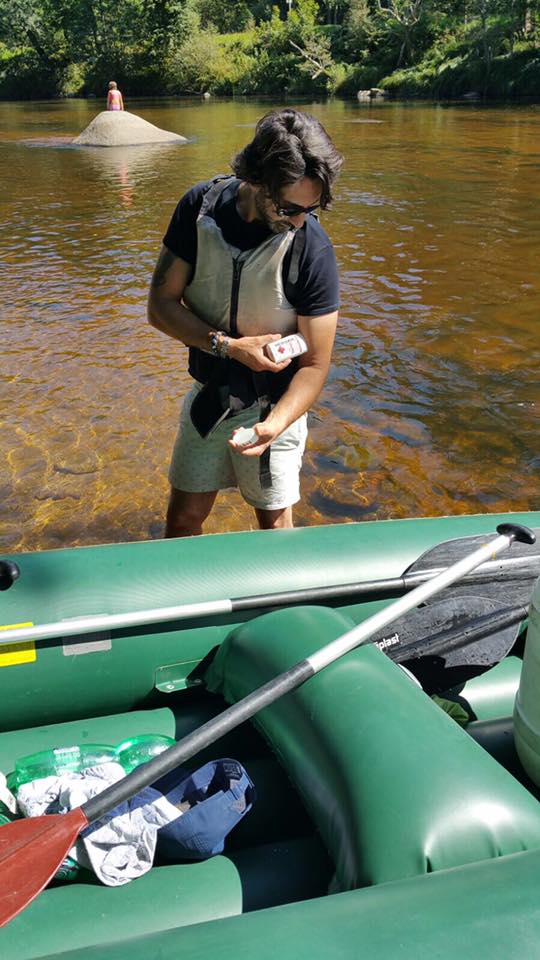 I guess I should listen to my sister more often....
My sister is a chiropractor and gave me one of these sticks that she got at her clinic to take on my camping trip. I thought it would be a waste and wouldn't work but this stick lasts for hours and relieves pain at the end of a long day of paddling and portaging.
Long Hikes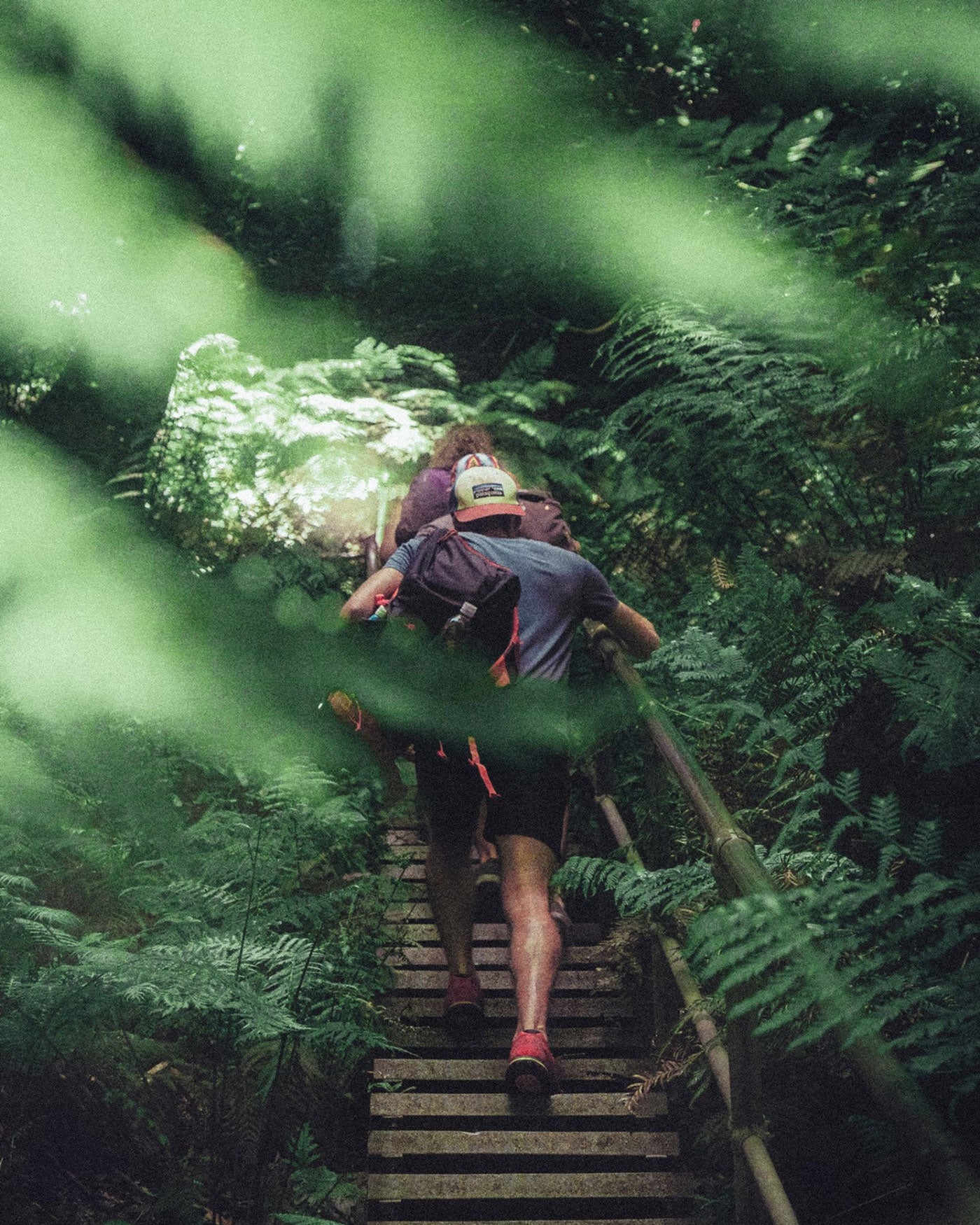 I just spray and keep going because it works straight away!
My friend and I went for a hike and I made sure to pack my secret little spray! It's perfect when you start getting cramps or tight muscles on a long hike.
Bike Rides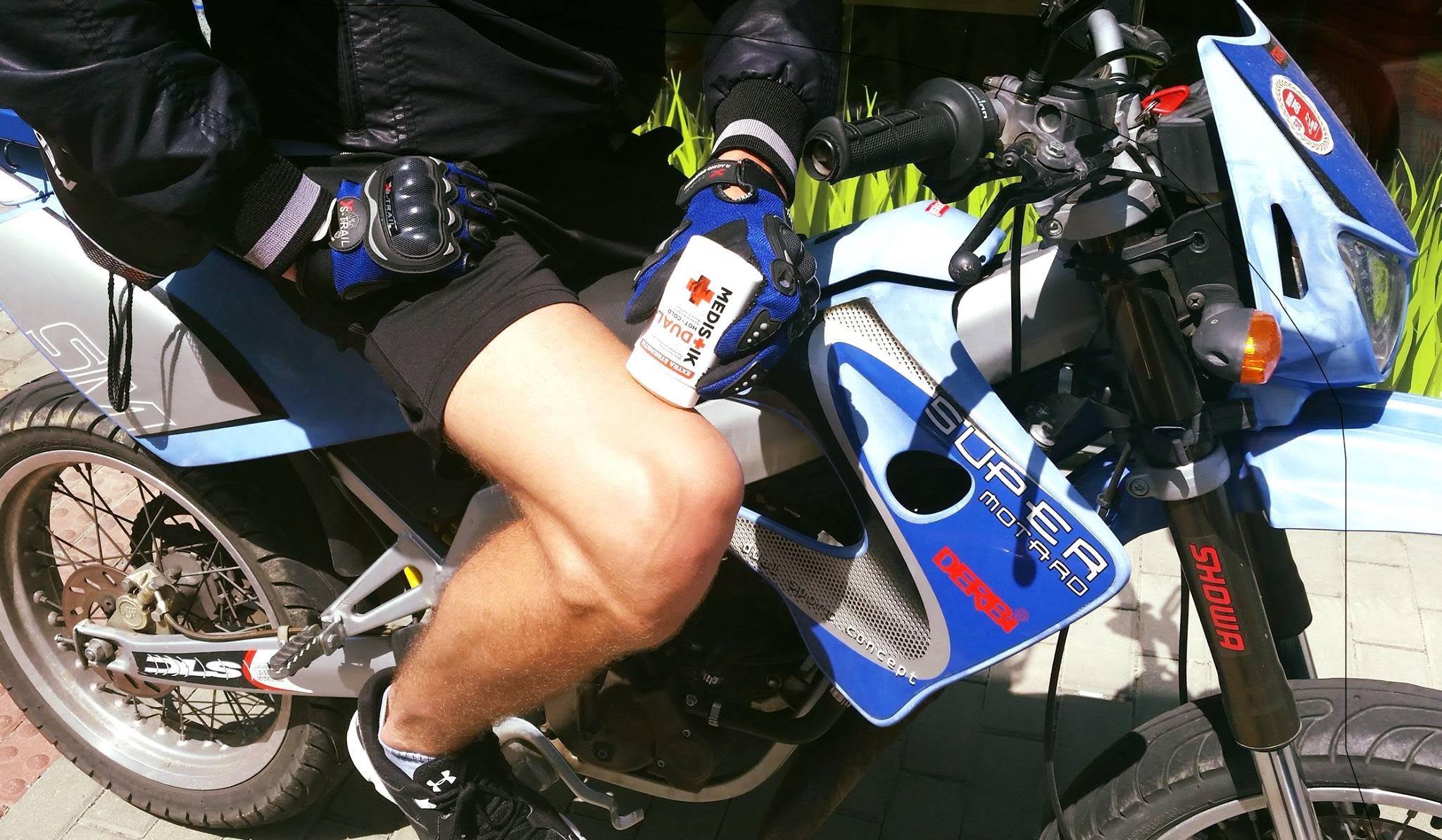 now it's my husbands turn to try keep up with me!
My husband and I love spending our weekends going on long bike rides. I started experiencing tight muscles and back pain and was struggling to even bike 5km. My neighbour gave me Medistik and I could not believe how quickly it worked! I always put it on at night and before our long bike rides.
Sports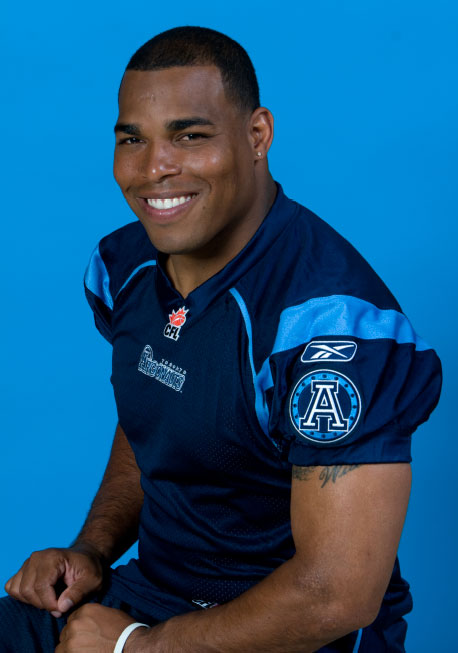 Former Professional Football Player
I play tough and get banged up pretty hard. I use MEDISTIK before games to warm up, keep loose and stay fluid. After every practice and game, I use it to get rid of pain and recover faster from injuries. I've tried many other products, but nothing even comes close to how effective and convenient MEDISTIK is."
Strong Pain? Stronger Pain Relief.
Canadian MMA fighter Elias Theodorou uses MEDISTIK
to help relieve aches and pains from training and fights. If someone this strong relies on the strong one, imagine what it can do for you:
1. Reducing Inflammation
2. Increasing Circulation, Oxygen and Blood Flow
3. Blocking Pain Signals to the Brain
4. Long-Lasting Therapeutic Results
Methyl Salicylate, Menthol, Camphor, Peppermint Oil and Eucalyptus Oil are the active ingredients in MEDISTIK products, that PRIME, PERFORM and RESTORE muscle, joint and pain from arthritis.
As seen on....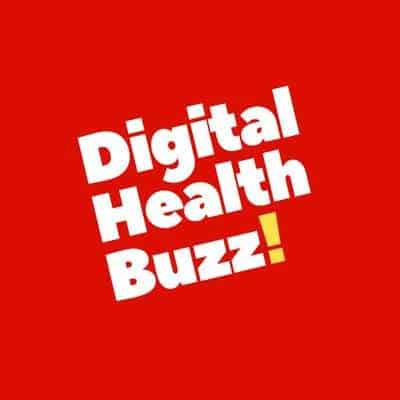 "Luckily I have MEDISTIK in my corner that helps me have instant relief in each and every training session"

Elias Theodorou, MMA Fighter
 "I applied the product when I got home from CrossFit last night on my lower back.... HANDS DOWN this is by far, the best product I have every used! The instant warmth and pain relief was amazing."

L. VISSER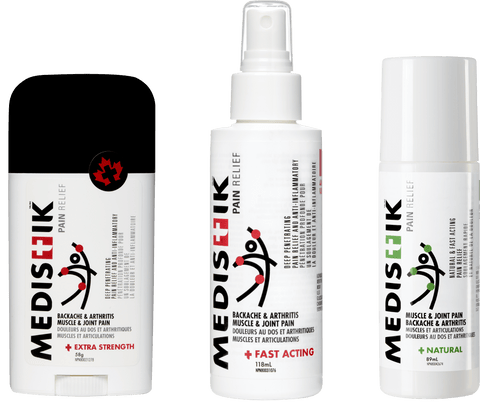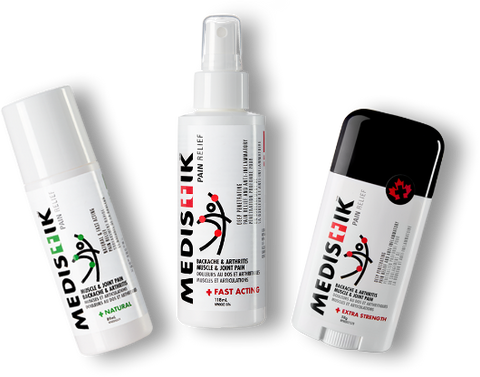 1 Stick, 1 Spray, 1 Roll-On
MEDISTIK's Complete Pain Management System
Assists with acute and chronic muscle and joint pain, and pain from arthritis by focusing on inflammation as the source of pain
Free from colors, parabens and phthalates
Made in Canada
3X System Bundle Compare
| | | | |
| --- | --- | --- | --- |
| | | | |
| Extra Strength | •••• | ••• | •• |
| Fast Acting | •• | •••• | ••• |
| Acute Pain | ••• | •••• | •••• |
| Chronic Pain | •••• | ••• | •• |
| Arthritis | •••• | •••• | ••• |
| Cramps and Stiffness | •• | •••• | ••• |
What's In the 3X System Bundle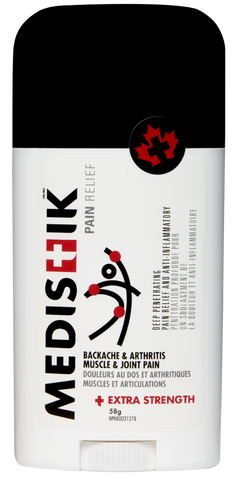 THIS BUNDLE INCLUDES:
1 LONG LASTING – EXTRA STRENGTH STICK
Use: Long-lasting, helps to prevent, relieve and heal of severe acute and chronic muscle and joint pain, by reducing inflammation as the source of pain.
Action: Dual Action Hot-Cold Formula
46% Active Ingredients: 30% Methyl Salicylate, 15% Menthol, 1% Eucalyptus Oil
Other Ingredients: Paraffin Wax, Hydrogenated Castor Oil, White Petrolatum, Oleic Acid 700, BHT.
Size: 58g Solid Stick
DO NOT USE IF ALLERGIC TO SALICYLATES
Click here for full product information, facts, instructions and cautions

THIS BUNDLE INCLUDES:
1 FAST ACTING – EXTRA STRENGTH SPRAY
Use: Fast acting, helps to prevent, relieve and heal severe acute and chronic muscle and joint pain, by reducing inflammation as the source of pain.
Action: Dual Action Hot-Cold Formula
22% Active Ingredients: 12% Methyl Salicylate*, 10% Menthol
Other Ingredients:  Isopropyl Alcohol, Water, MSM, Boswellia serrata extract, Ilex Paraguariensis Leaf Extract, Glucosamine, Chondroitin
Size: 118ml Liquid Spray Bottle
DO NOT USE IF ALLERGIC TO SALICYLATES
Click here for full product information, facts, instructions and cautions

THIS BUNDLE INCLUDES:
1 RAPID COOLING ICE ROLL-ON
Use: Fast acting relief of severe acute and chronic muscle and joint pain, while targeting inflammation.
Action: Cryotherapy Cooling
Active Ingredients: 10% Menthol, 4% Camphor
16% Active ingredients and Peppermint Oil (2%)
Other Ingredients:  Peppermint Oil, Denatured Alcohol, Water, Glycerin, Acrylates Copolymer, MSM, Ilex Paraguariensis Leaf Extract, Glucosamine, Chondroitin, Folic Acid, Vitamins C & D
Size: 89ml Roll-On Liquid
Click here for full product information, facts, instructions and cautions